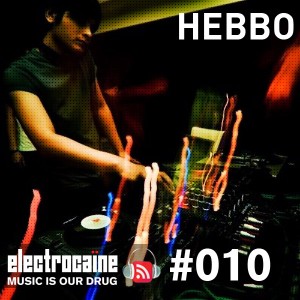 Tracklist
1. N/A
2. Guillaume & The Coutu Dumonts & dOp – Can't Have Everything [Circus Company]
3. Deetron & Seth Troxler – Each Step [Circus Company]
4. Langenberg – Jalousie [Liebe* Detail]
5. Nyra – Feeling Rhythm [Be As One]
6. Findling, Lihab – Stay Down [Kindisch]
7. Makam – Hide You (Original Mix) [SOWESO]
8. N/A
8. Salvatore Freda – Bruschetta [Liebe* Detail]
9. James Flavour feat. Sasse – Who's in the House (Original)[Dirt Crew]
10. Marcel Knopf – Rec-Chord (Luna City Express Remix) [Mo's Ferry]
11. Hector – La Buena Onda [8 Bit Records]
12. Pulpyt – Downvolution [All Inn Records]
13. The Martinez Brothers – Won't Somebody [Objektivity]
14. Arado & Den Ishu – Preacher Man [Area Remote]
15. Matteo Milleri – Jacks Tool [Be Real]
If this don't get your ass moving, we don't know what will. your next 60 mins aural journey is courtesy of our second guest/friend and fellow soundaholic from across the causeway, mr aizul aka Hebbo (minimalaysia/love international) . delivering a bouncy blend of house and techno that is so dancefloor-friendly, you'll feel the guilt if you dont move those hips. or bop your head if you will.
Hebbo definitely know what makes a party groove while making sure commercialism dont even have a space in between. line up the shots and let this massive set soak in on any night of the week.