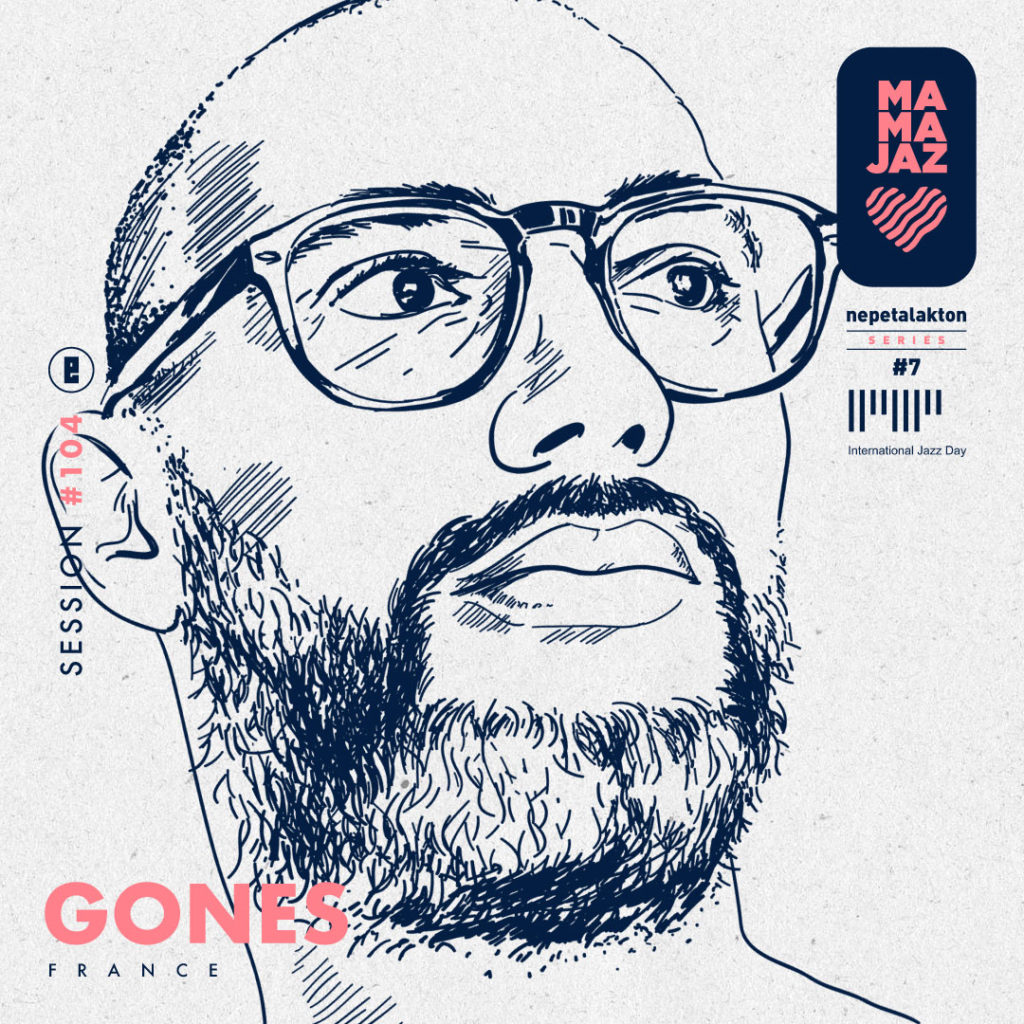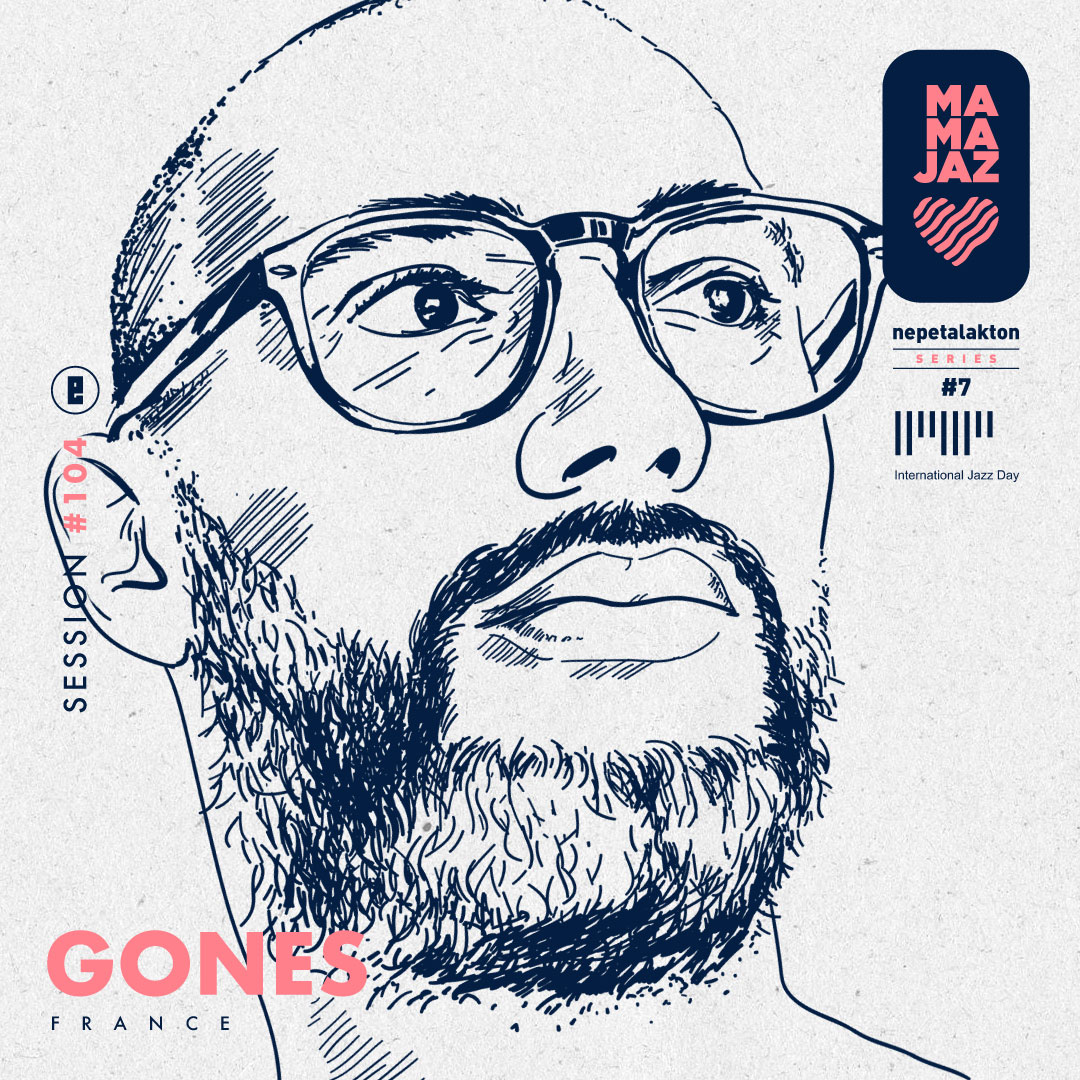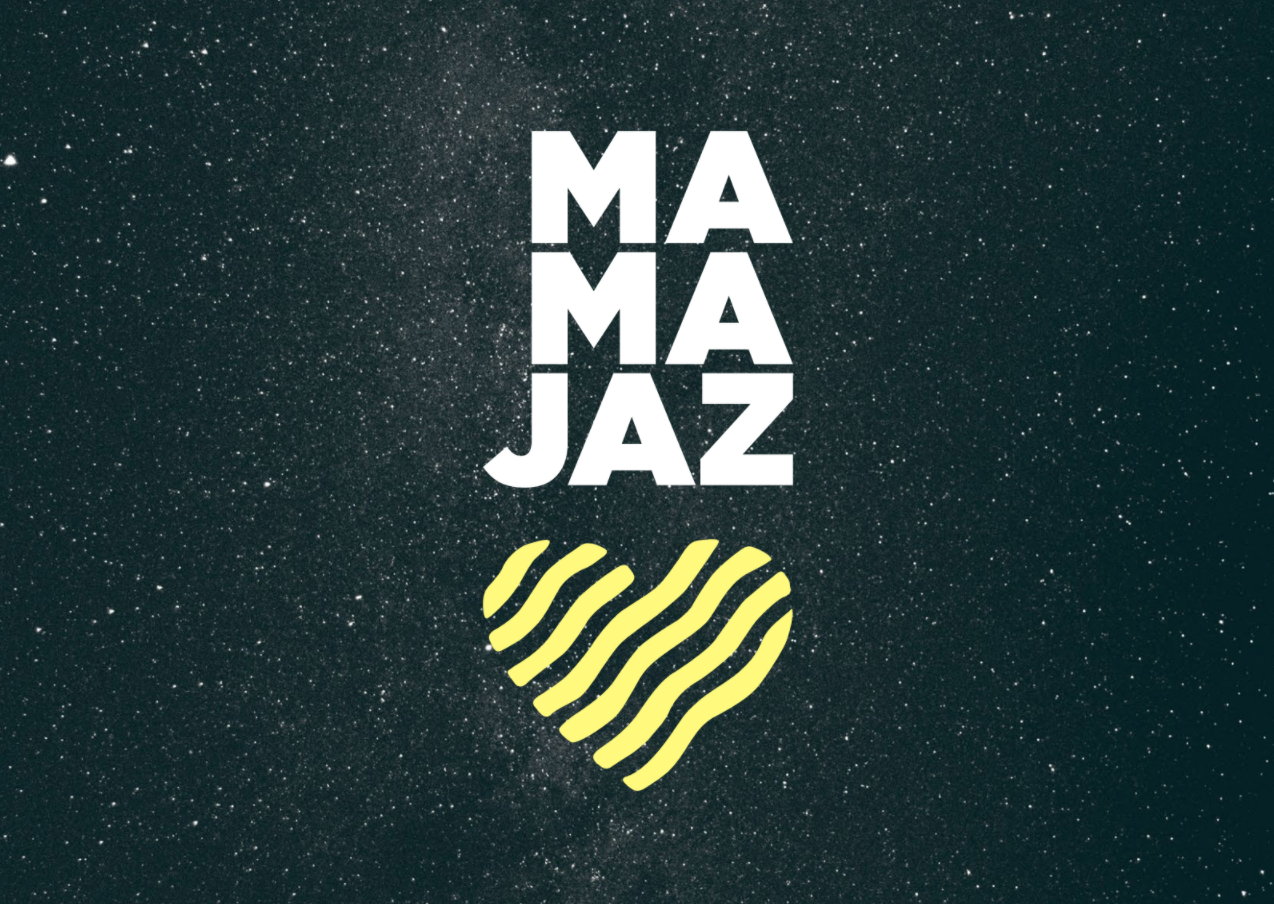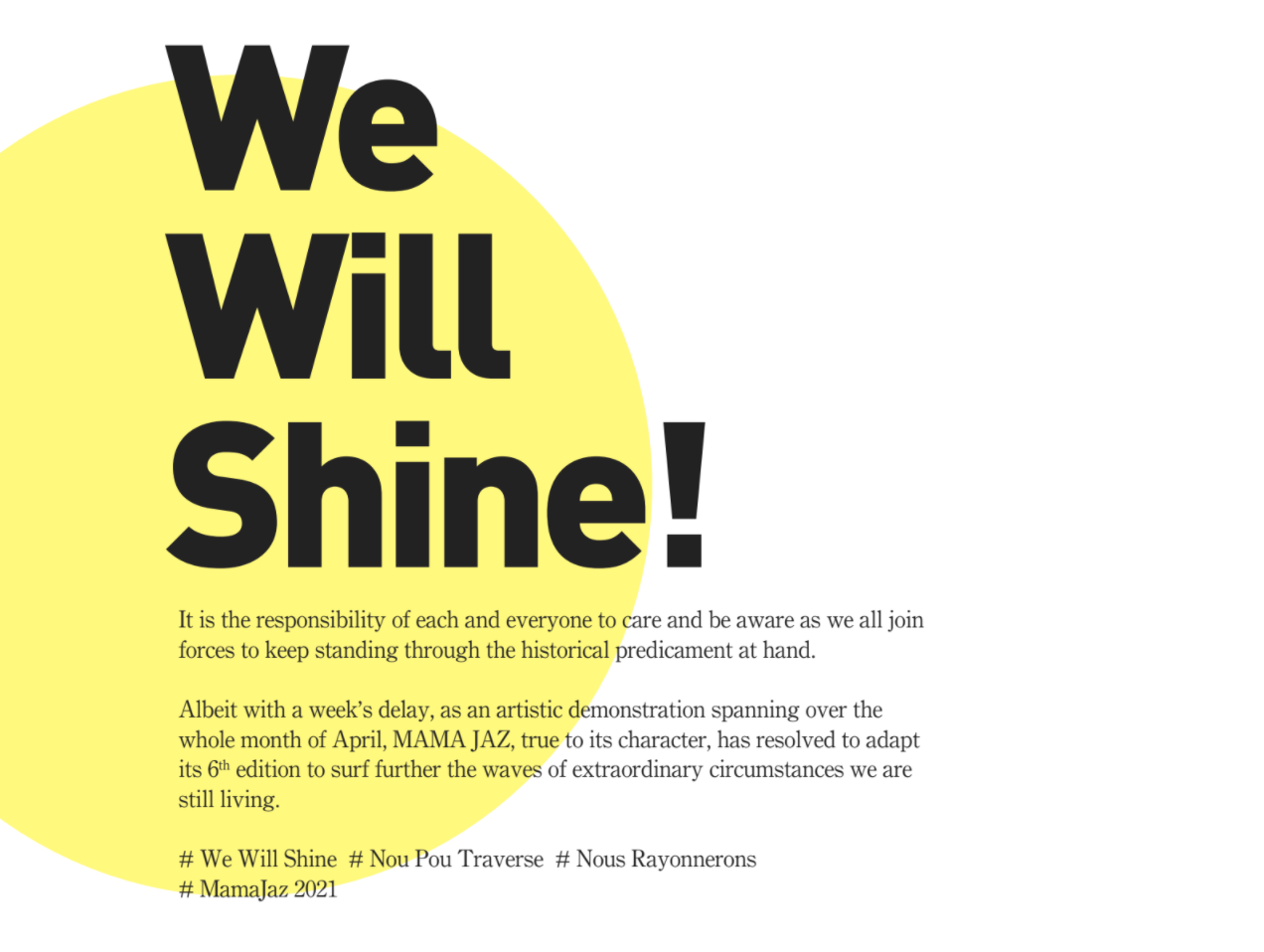 Tracklist:
01 Astral Traveling – Lonnie Liston Smith & The Cosmic Echoes
02 Brotherhood – Sleep Walker
03 Dreams Can Be – The Janet Lawson Quintet
04 Hot Music – Elements Of Life
05 Chameleon – Jesse Fischer & Sly5thAve
06 Soul Makossa – Lafayette Afro Rock Band
07 Asking Eyes – Da Lata
08 Ipe Amarelo – Quasimode
09 Heat feat. Shacho – Jazztronik
10 MCW – Shigeto
11 No Other Love But You – Clarice Labbé & Charlie Hampton
12 Look What You Find – George Duke
13 Taj Mahal – Paulinho Costa
14 Super People – Sunlightsquare
15 Message From The Poets – Yadava
16 Gibraltar – Freddie Hubbard
Podcast: Download (Duration: 1:04:24 — 147.8MB)

Subscribe: Apple Podcasts | Google Podcasts | Deezer | RSS
What is the story behind the inception of your show the GHETTOBLASTERSHOW and why should anyone reading this give it a listen?
The idea was to make a very dynamic/technical 1-hour radio show in which I could play everything I like without questioning: from Rap to House, from Disco to Jazz, from Funk to Afro/Latin. So that the listener expects to hear what he did not expect! And this for almost 12 years and 400 shows.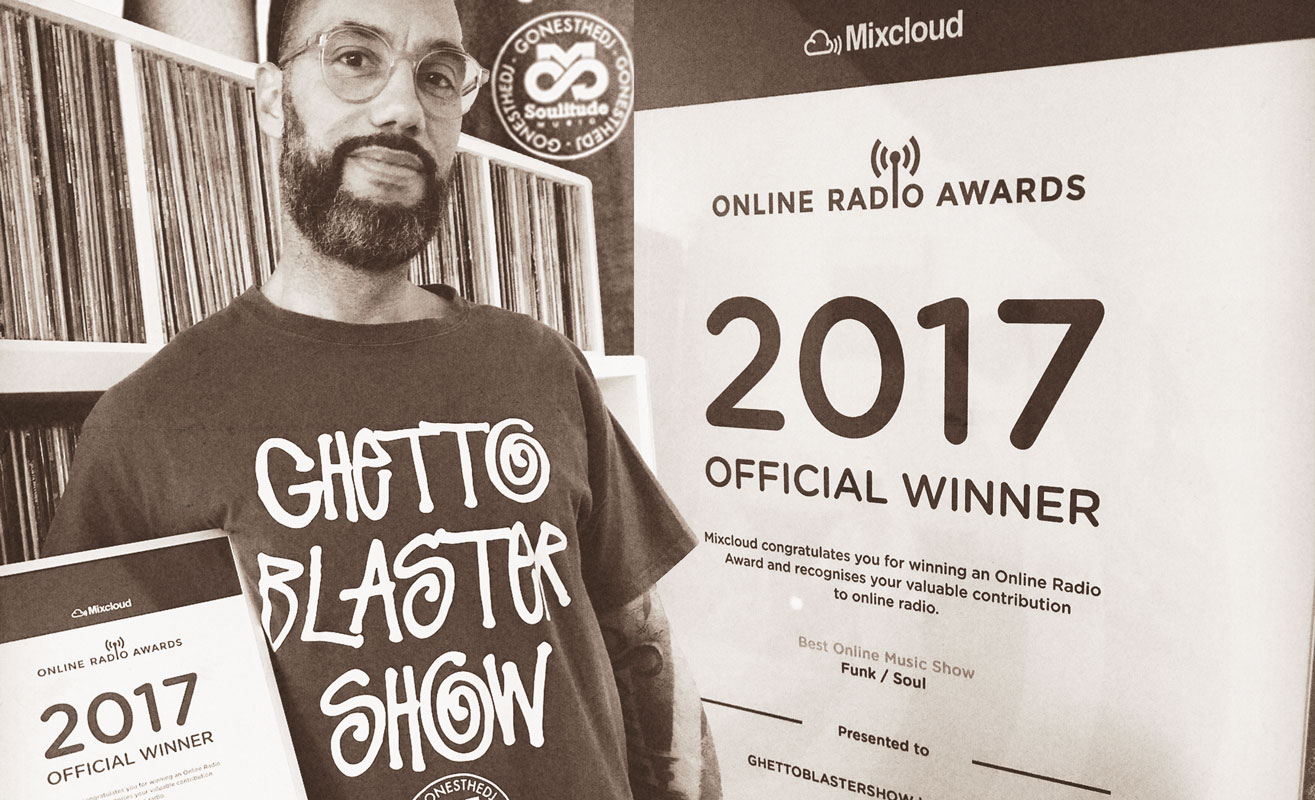 What is the story behind SOULITUDE MUSIC?
For years I did everything alone and a friend found this play on words between « solitude » and the fact that all the music I play is soulful. When I arrived in Toulouse in 2009 Soulitude Music became a structure to organize my events. And in 2011, I released a 45t on the label part.
Tell us about Jazzy Sport (when did you join the crew, your affiliation, stories behind it, your experience in Japan)
I was always attracted to Japan. I knew that there was a very big culture around the record and music in general. A lot of references were only available there. A lot of artists I like, like Dego, Mark de-Clive Lowe, or IG Culture were releasing records on Japanese labels. In 2004 I discovered the artists Mitsu The Beat, Grooveman Spot, and Gaggle on the label Jazzy Sport and since then I became a fan of the JS universe.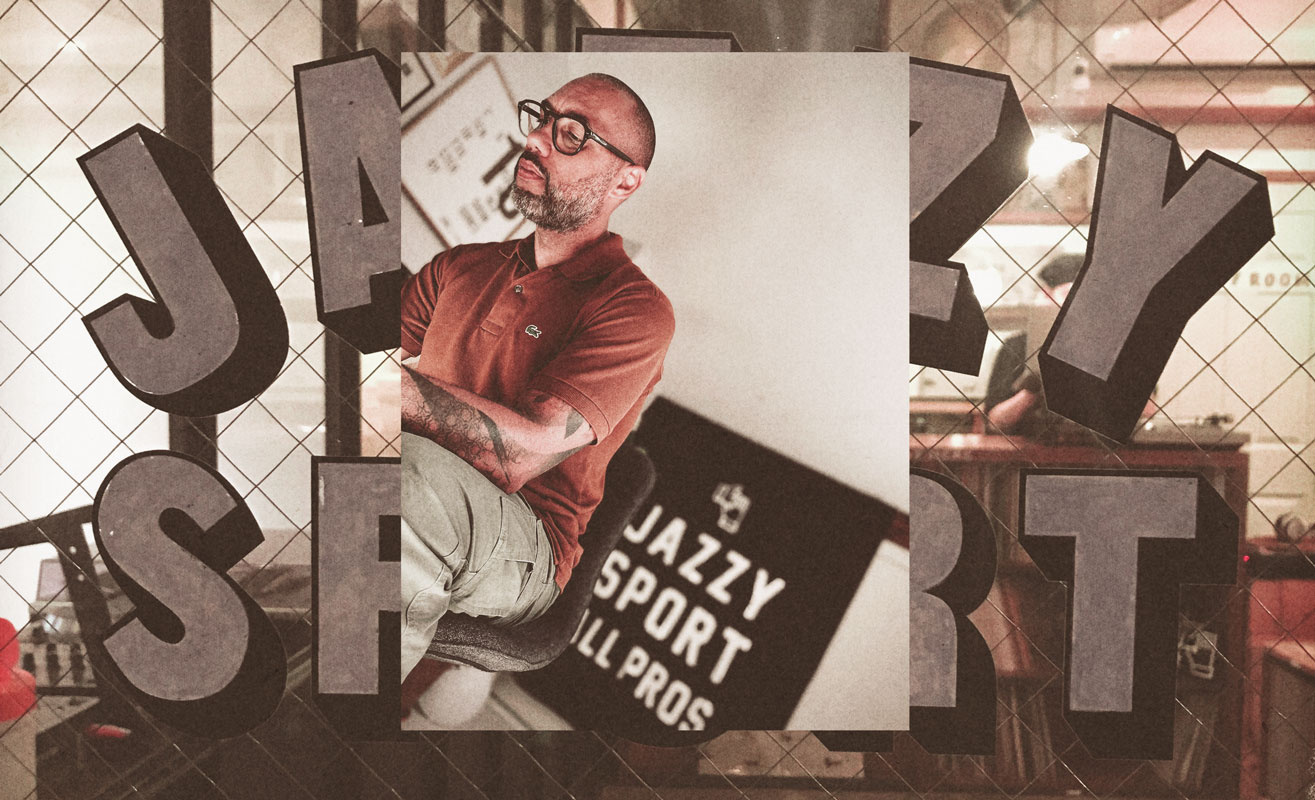 Not only on the musical level but also on the graphic aesthetics and their development around sports (skiing, climbing, soccer). In Toulouse, during Talib Kweli's tour, I met DJ Sarasa and the current went right away. 1 year later she brought me to Tokyo to play at the birthday of her restaurant with DJ Koco aka Shimokita (among others) and organized a tour with two dates with Jazzy Sport. One of them was at Shuya Okino's club (The Room). And that's where our collaboration started.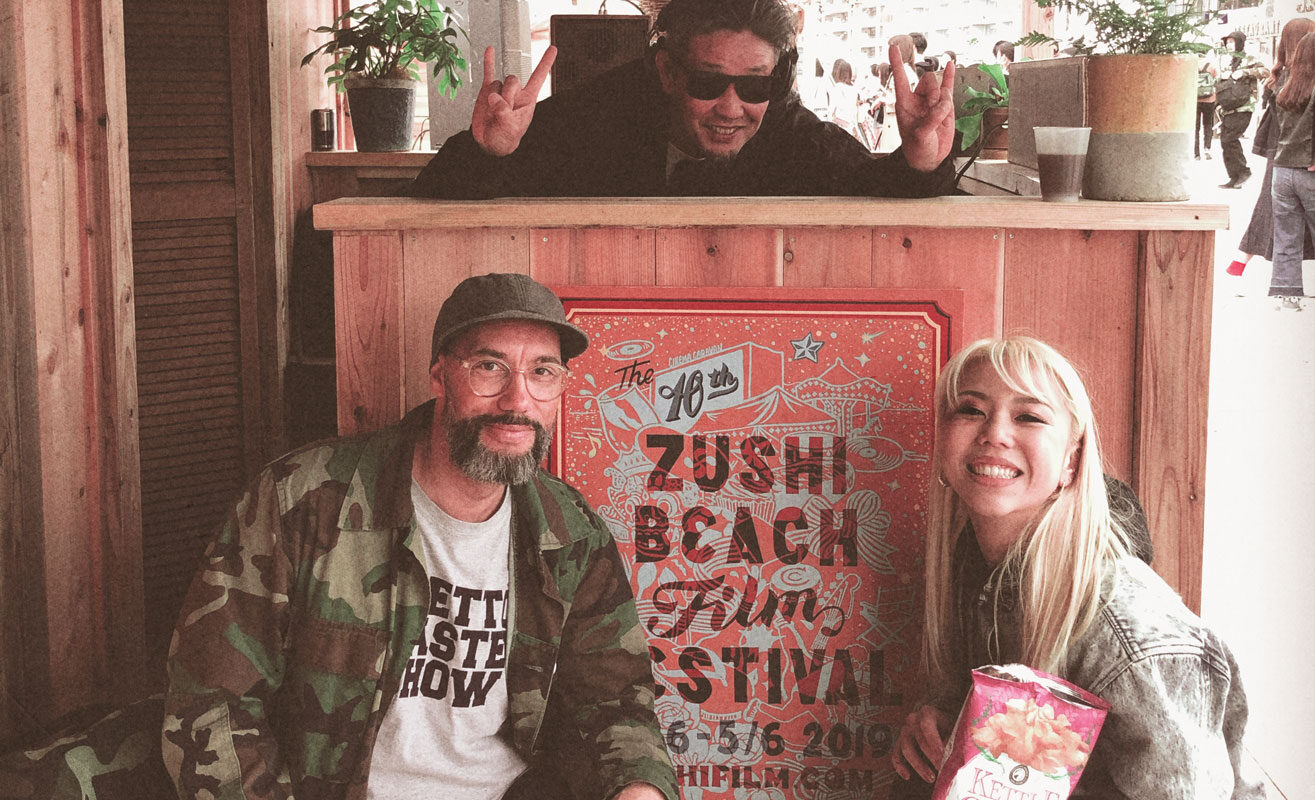 More Gones:
Airing on our sessïons, electrocaïne and MAMAJAZ present the return of the Nepetalakton series with Toulouse-based DJ Gones. Acting as a figure towards the resurgence of soulful music in Europe, Gones has elevated black-inspired jazz, funk, and soul to audiences of the next generation. Hosting his award-winning GHETTOBLASTERSHOW for over a decade has marked the radio show as a space for every sound, rhythm, and genre.
In honour of International Jazz Day, Gones is no stranger to jazz. As a record collector Gones, represents the Japanese label Jazzy Sport, also a beloved record store in Tokyo. The Jazz Room With Gones, a jazz-infused dance event, and Endless Flight, a mix of Jazz, Broken Beat, and Future Soul designates Gones as the ideal selector for this celebration. Immerse yourself into this exclusive mix on the Nepetalakton series for the MAMAJAZ Festival on our sessïons!
________
You have established quite the relationship with Jazz in multiple avenues; THE JAZZ ROOM WITH GONES, ENDLESS FLIGHT & JAZZY SPORT.
What is the story behind your relationship with Jazz?
Basically, I come from Hip-Hop. In the late 80's and early '90s, I was really focused on rap. I started going to London to buy records and that's where I discovered the Acid-Jazz scene with its Jazz Dance parties and labels like Talkin' Loud. I was immediately caught by the feeling that this vibe gave me. From that moment on I started to include jazz in my selections. It had to be danceable because my main goal is to make people dance. So my history with jazz really starts with the UK scene and then I went back to its different origins.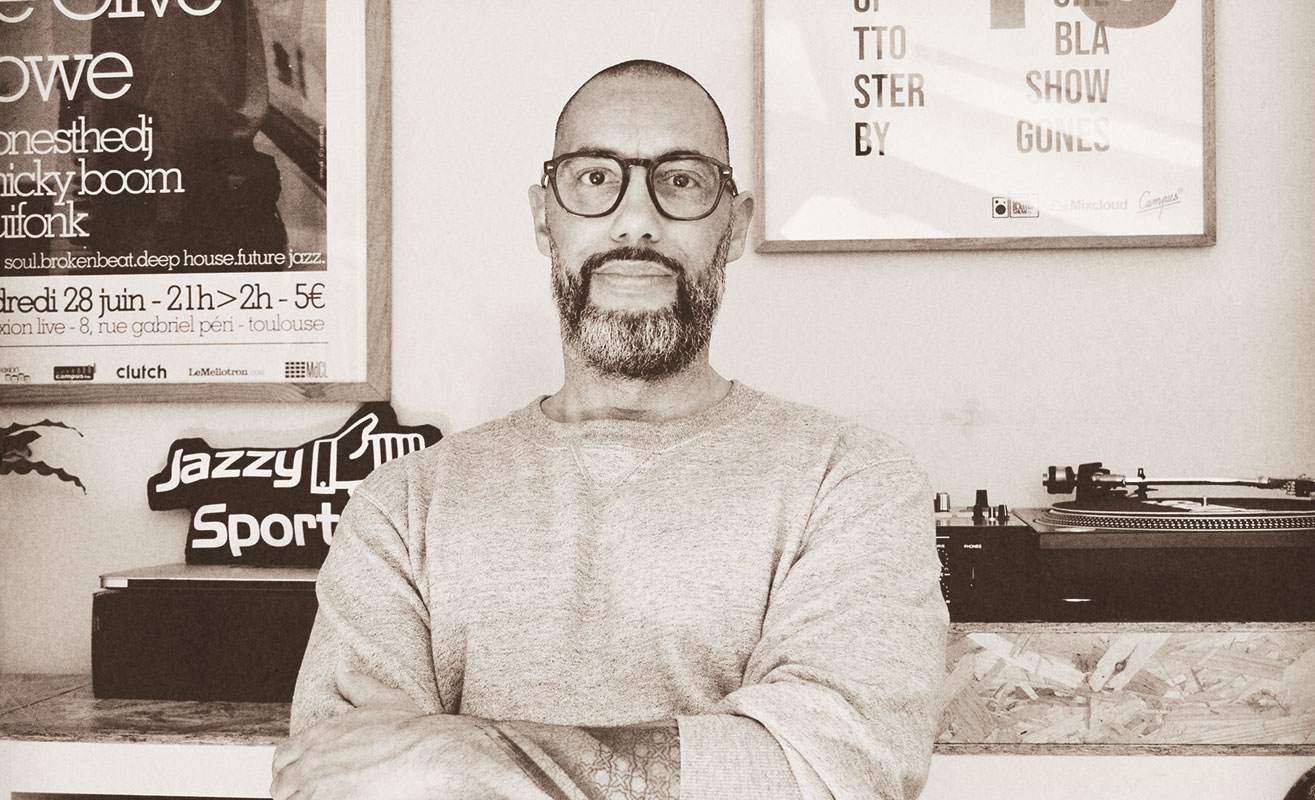 Hosting numerous radio shows across multiple genres/platforms, how do you perceive the balance of giving your audience what they want and indulging them in something new?
I don't see the point of giving people what they want to hear. For me, it's the role of a jukebox. The idea is not to give people what they want to hear but rather to make them discover or rediscover songs or artists that I like. On a show with a Jazz & Broken Beat theme, like Endless Flight, the listener knows what to expect in general without knowing the details… But I remain a master of the playlist. On the GhettoBlasterShow, there is no real theme, I just try to be as eclectic as possible, while keeping my guideline: "if the song is good for me, I'll play it" whatever the style.
What's the latest Jazz artist that impacted you and why?
There is no one artist in particular. But with the new wave of UK Jazz and all those who gravitate around it, there is a lot to discover. It makes me happy and optimistic to see so many young, even very young, artists taking over and developing jazz. It is thanks to them and their networks/communities that Jazz, in the broadest sense, spreads and reaches a new audience. But if I had to name only one, it would be Kaidi Tatham. He is surely the one who impresses me the most since the end of the '90s and until today.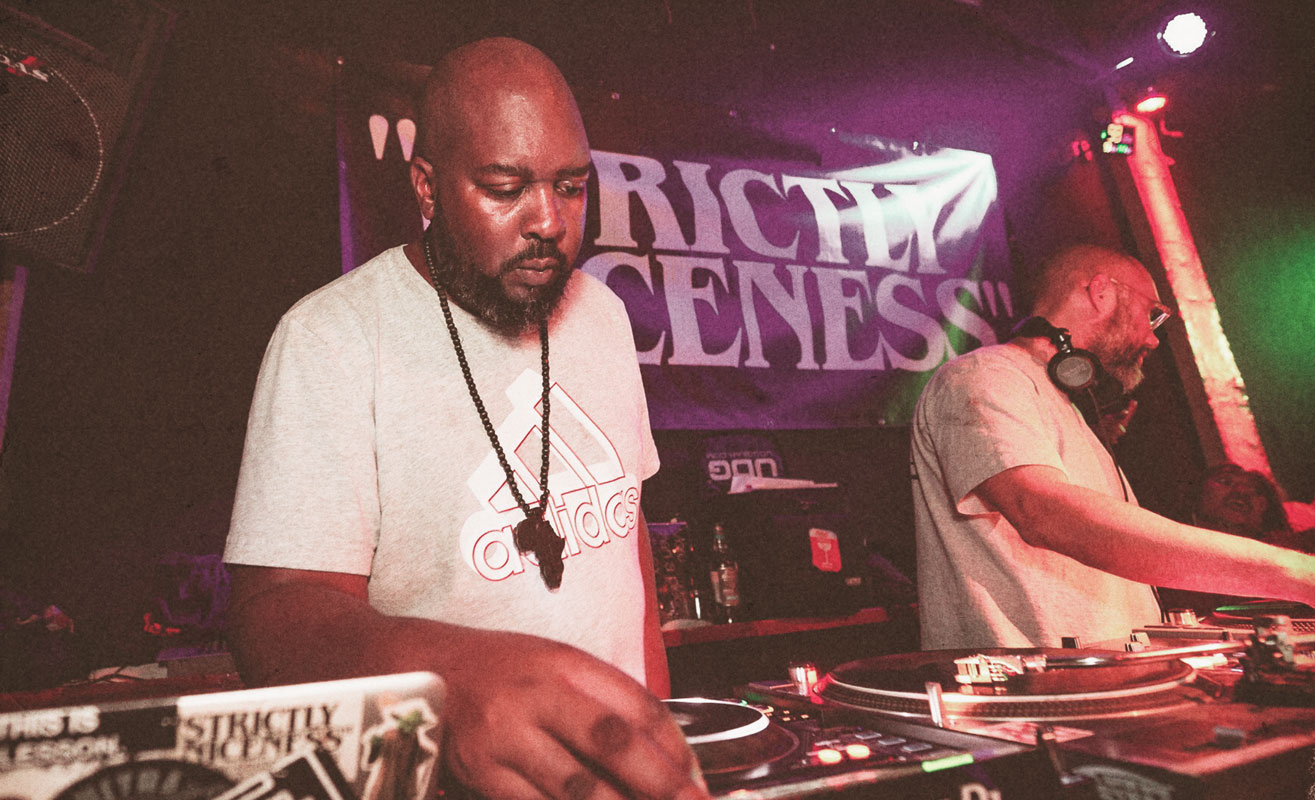 Are there some radios that you feel have been responsible for shaping your taste of today?
In 1986, 87 I listened a lot to Dimitri's (From Paris) show "Skydance Megamix" on Skyrock. It was a real DJ show that mixed new stuff with Funk/Disco and Rap classics. Later I was permanently tuned to Radio Nova. With the beginnings of the "sono mondiale" where you could listen to Afrobeat, Salsa, and oriental music. As I said before, I was often in London and at that time the pirate radios brought me something more. With the arrival of web radios and platforms like Mixcloud, the musical offer has expanded. I regularly listen to Worldwide Fm and many shows on Mixcloud. All this contributes to shape and evolve my tastes.
This mix truly represents a journey through the lens of worldwide jazz from Shigeto, Lafayette Afro Rock Band, and Freddie Hubbard. What has your indulgence in foreign sounds and styles taught you?
I love to travel. I love to meet new cultures, new artists. I have the chance to share the stage with many DJs and artists from different backgrounds. With each meeting, I learn a little more. Whether it is on Latin music with Bobbito Garcia and Dez Andrès, Oriental with Nickodemus, or Afro with Julien Lebrun. Music has no boundaries. There are great Afrobeat bands in Japan! It taught me to keep an open mind and to go beyond clichés.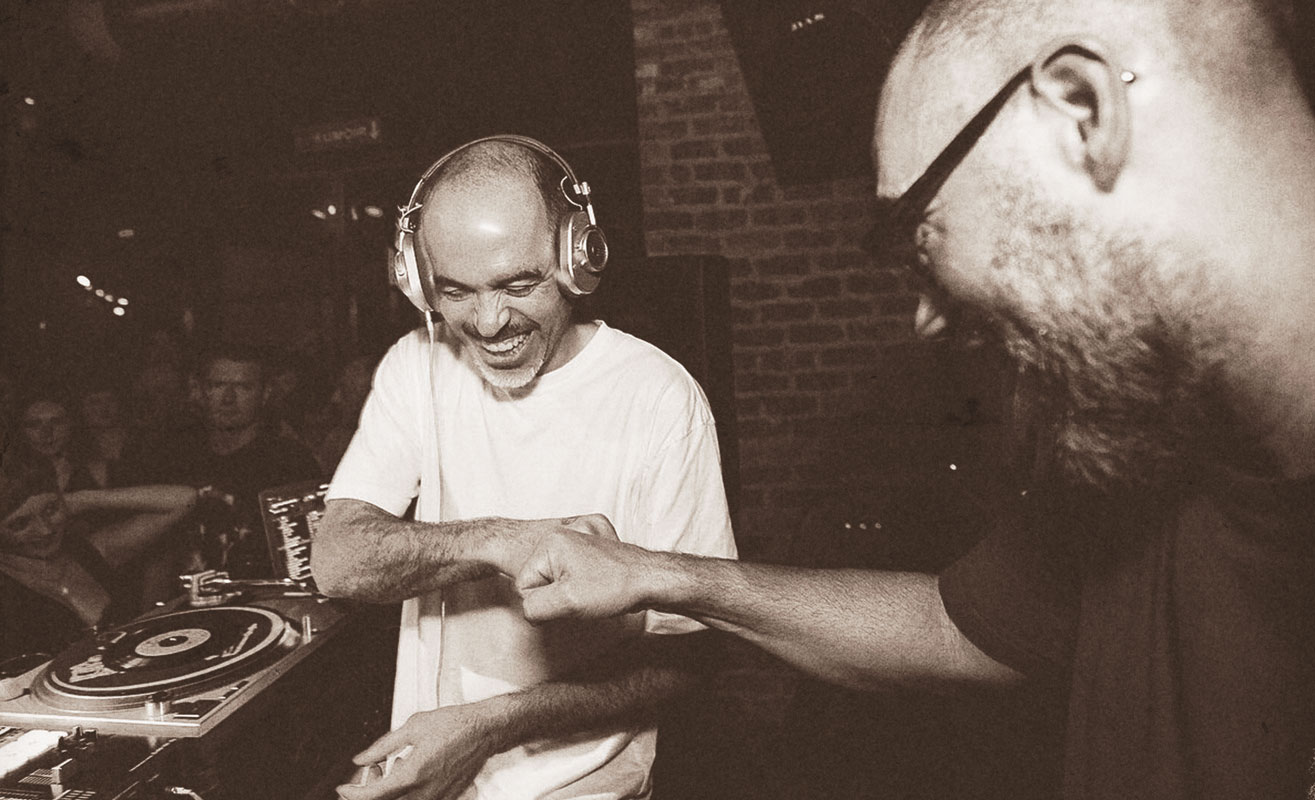 As someone who has traveled the world, how has the pandemic affected the way you play and release music and what does the post-pandemic scene sound and look like to you?
I don't think the pandemic has affected my way of playing, but more my way of listening to music. Not having the possibility to play in clubs and thus to make people dance, my desires are more towards 'listening' to music. More mellow. For after …. Maybe we'll look more at what's going on at the local and national level. In any case, I think that when we start again there will be a great fervor and that we will live beautiful moments of sharing and communion with people. But after a year without traveling and without playing for a real audience, my desire remains intact.
What does Gones headspace feel like when behind the decks?
When I'm behind the decks and playing in a club, for example, everything goes very fast in my head.
I don't have a pre-established routine. I try to find, to create a symbiosis with the public. My goal is to make people happy for a night, to make them forget their worries if they have any or just have a good time. On the radio, it's different because I don't have direct feedback on the music I'm playing, unlike at parties, so my brain is more "free". I just focus on making a nice selection.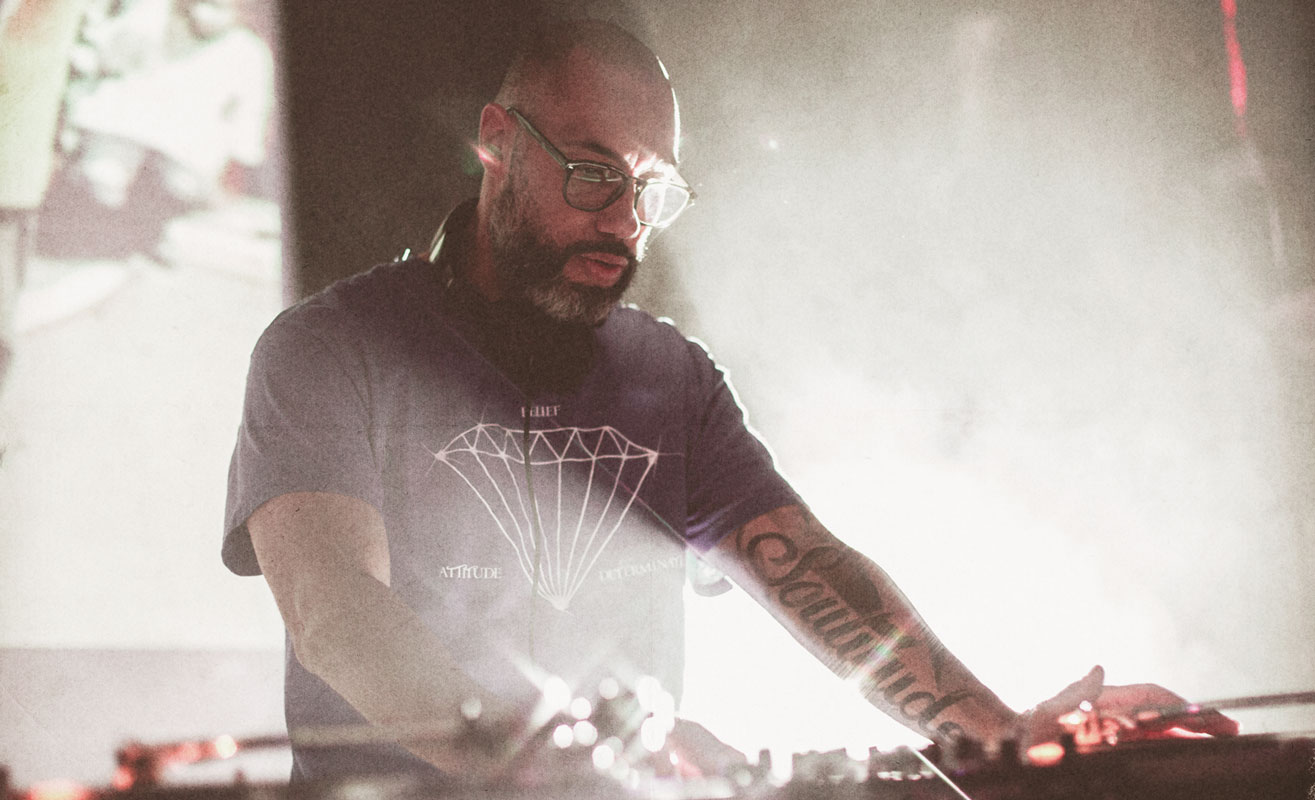 How is the scene around you and what do you love most about it?
I've been in Toulouse for 12 years and it's a very impressive city because of the number of record shops and private collectors. There is a great record culture here. Many small bars where local DJ's come to play their music without compromise. This contributes to a great musical diversity and rather sharp. The fact that it is a big student city, close to Spain and the headquarters of Airbus, allows a good cultural mix and a certain open-mindedness. It's a good place to live and play.