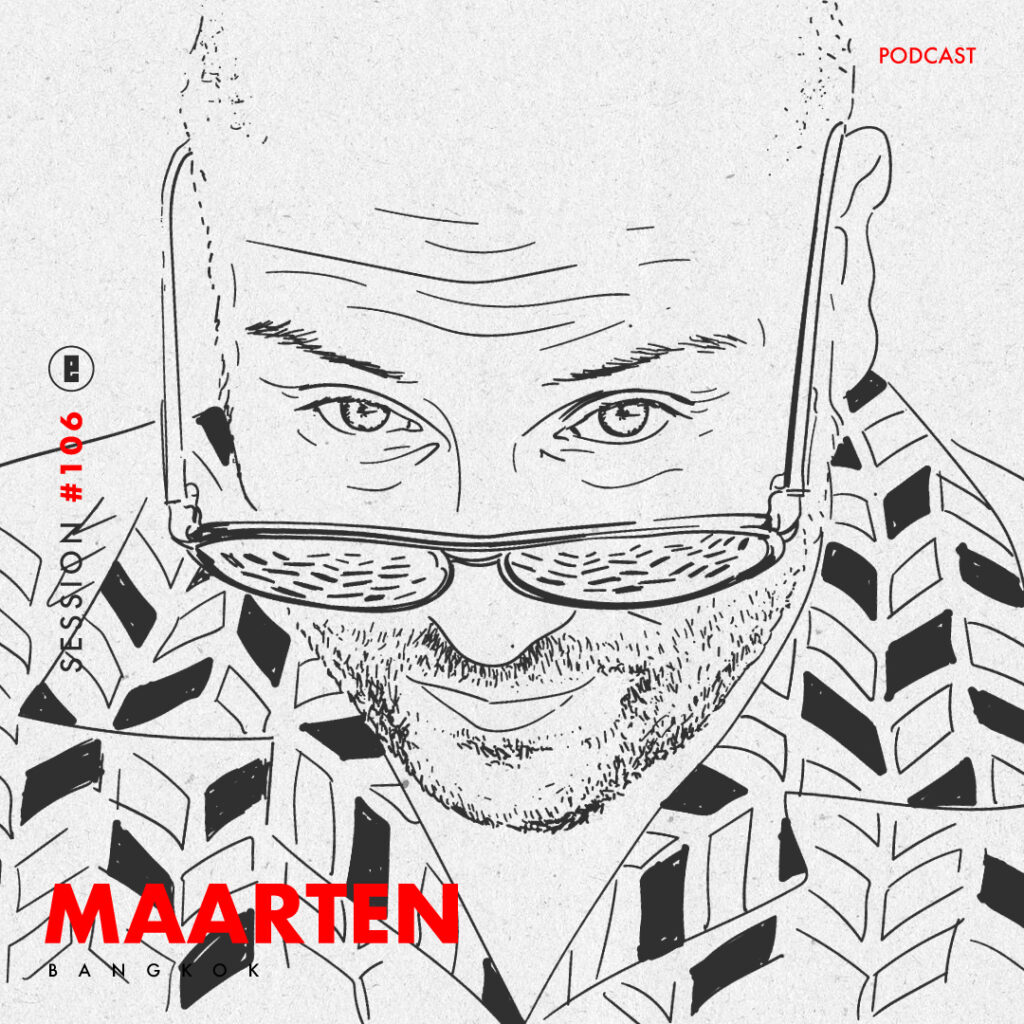 Tracklist:

1 Maarten – Poy Sian จังหวะ
2 Glen Adams – A Beat For You
3 Ryuichi Sakamoto – Summer Nerves
4 Maarten – จังหวะ สาม (Air Siam Edits)
5 Free Life – I'll Keep My Light In My Window
6 Varold Hick – After The Dance
7 Rick Asikpo & Afro Fusion – Love Love
8 Arp Frique – La Vérité
9 Freeez – One To One
10 Aurra – Such A Feeling
11 Mat/Matix – Bay Breeze
12 Modula – Robotic Body Shake (Dub)
13 First Touch – Just Feel It
14 Maarten ft. Isaac Aesili – Temptation (808 Dub)
15 Ron Trent – Boogie Down
16 Psychic Mirrors – Daydream
17 Isaac Aesili – Motion
18 Peven Everett – Heat Up
Podcast: Download (Duration: 1:29:12 — 204.9MB)

Subscribe: Apple Podcasts | Google Podcasts | Deezer | RSS
What's your creative workflow like when curating a new set or producing a new track? Do you mostly follow a similar method, or does it change all the time?
Good Question!!! I always try to represent what I'm feeling for sure. But also, I learned to set myself challenges to keep things interesting. So, I might say ok, today I'm producing a track that's 130 BPM, or today I want to try to record some of my own vocals. For mixes, it's great to delve into a time period or genre you haven't explored too much yet…This mix consists of a few own productions and some personal favourites… nice & chill vibe.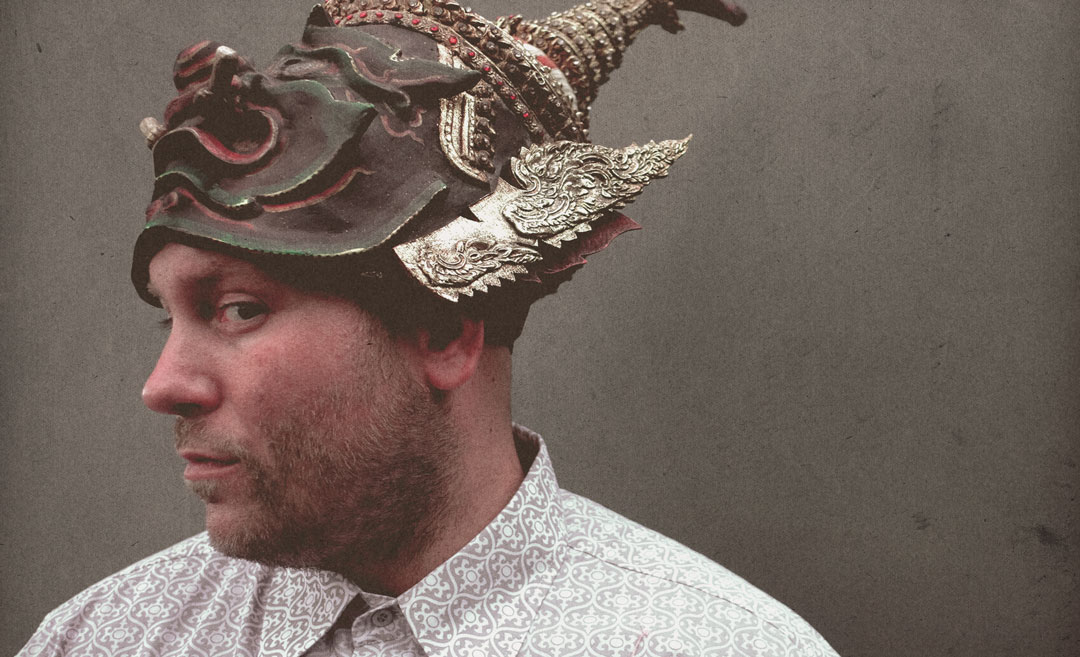 Are there any artists/DJs in particular that you look up to who have had an impact on your work?
Too many haha… I have been so lucky to have had so many mentors that have been extremely generous to me. Rob Manga, DJ Kulu, Patrice Bernot, Roy Malig come to mind. Producing wise artists like Larry Heard, Dâm-Funk, Frankie Knuckles, Tania Maria, Mccoy Tyner, Luther Vandross has been very inspirational throughout the years.
Tell us about your experience as the curator of Wonderfruit Festival's Ziggurat stage?
It was quite amazing, we tried our best to champion a plethora of Pan-Asian Radio and Party collectives representing Kuala Lumpur to Seoul, Tokyo to Bali, Singapore, Hong Kong, and finally Bangkok. It was so much fun to see all the crews interacting with each other and supporting each other. Shout out to FONO (KL), TONAL UNITY (KR), PADDYGROOVES (IN), TSUBAKI FM (JP), REVISION (SG), REGGAE NOT REGGAE (KR). Let's try and bring Mauritius over next time!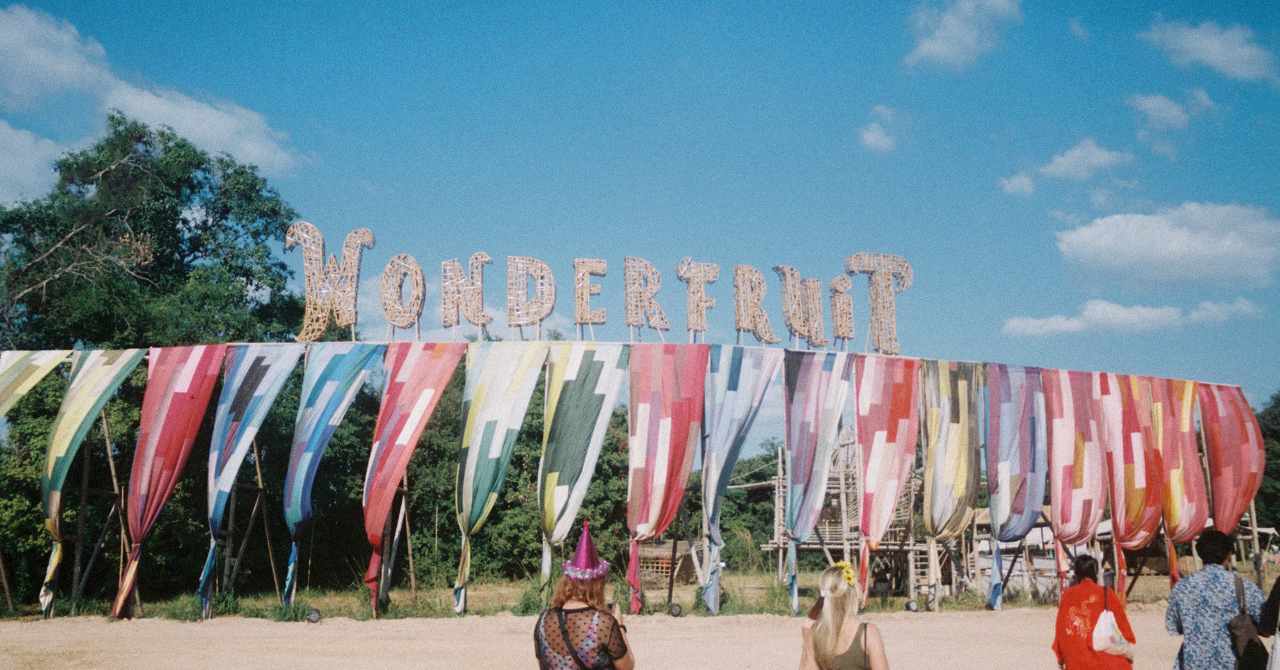 Are there some radios that you feel have been responsible for shaping your taste today?
For sure!! I have to shout out DUTCHMASTAZ, VILLA 65 from Holland.
What is the story behind the inception of Sabai Sabai Radio and why should anyone reading this give it a listen?
The 'Sabai Sabai' attitude translates as letting go, making it easy and it's a life philosophy that celebrates the "Here and Now". This pretty much sums up the relationship I have with my radio partner Izzy. were just two regular dudes playing some of our favourite records and inviting friends over to do the same. Having said that we also try to spotlight talent here in Pan Asia that aligns with our music taste. Anyone reading this should check out the newly started Bangkok Community Radio… it's fun!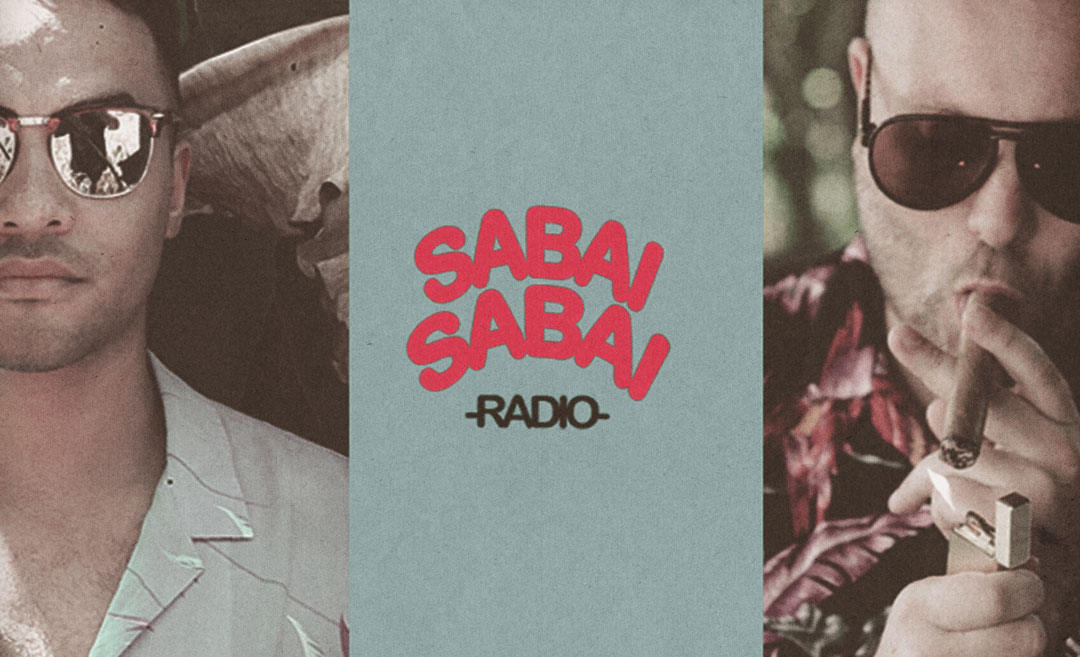 How has the pandemic affected the way you play and release music and what does the post-pandemic scene sound and look like to you?
I just feel even more dedicated to my "seize the day" attitude in life… better do something worthwhile with the precious time you get… your earthly journey can be over before you know it. Carpe Diem!
What makes a Maarten Gooetheer set unique?
I try to put in a lot of my personality and dose it with a lot of flavours… hopefully, it will bring a big smile to the audience when the night ends.
What's next for Maarten Goetheer?
My Baby Boy!!!! I've asked God to please not make him a DJ.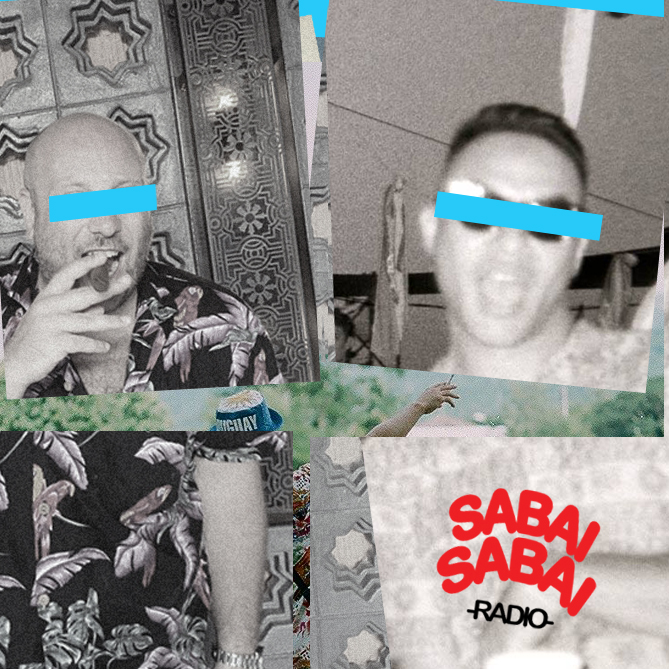 More Maarten:
A seasoned DJ for 25 years, Bangkok-based Maarten Goetheer has an eclectic presence in the Asian dance industry. Born and raised in Amsterdam, Maarten began DJing on vinyl, which he claims is the starting point for any new DJ. At least that method earned him the winning title of the DMC DJ contest leading to his first residency at the acclaimed Bitterzoet. His styles and sounds range from disco, boogie and house Italo, 80ies electro, dub, acid, and many more.
Goetheer aimed his sights on Bangkok in 2010, a change propelling the producer's horizons to new heights. He earned residencies in some of South-East Asia's hottest venues and is an avid collaborator with his contemporaries. Founder of Sabai Sabai Radio, co-curator for the Wonderfruit Festival, and DJ manager at BEAM; Bangkok's hottest nightclub is a taste of his various projects.
________
How would you describe your mix to us?
This mix consists of a few own productions and some personal favourites… nice & chill vibe.
How did you find your musical roots in Amsterdam?
Well, Amsterdam is an amazing breeding ground for talent. I think that it's because we were very much involved in the early days of dance music culture. Basically, when ecstasy knocked on the door in the late eighties it had such a profound and powerful impact on the youth, it was a cultural shockwave.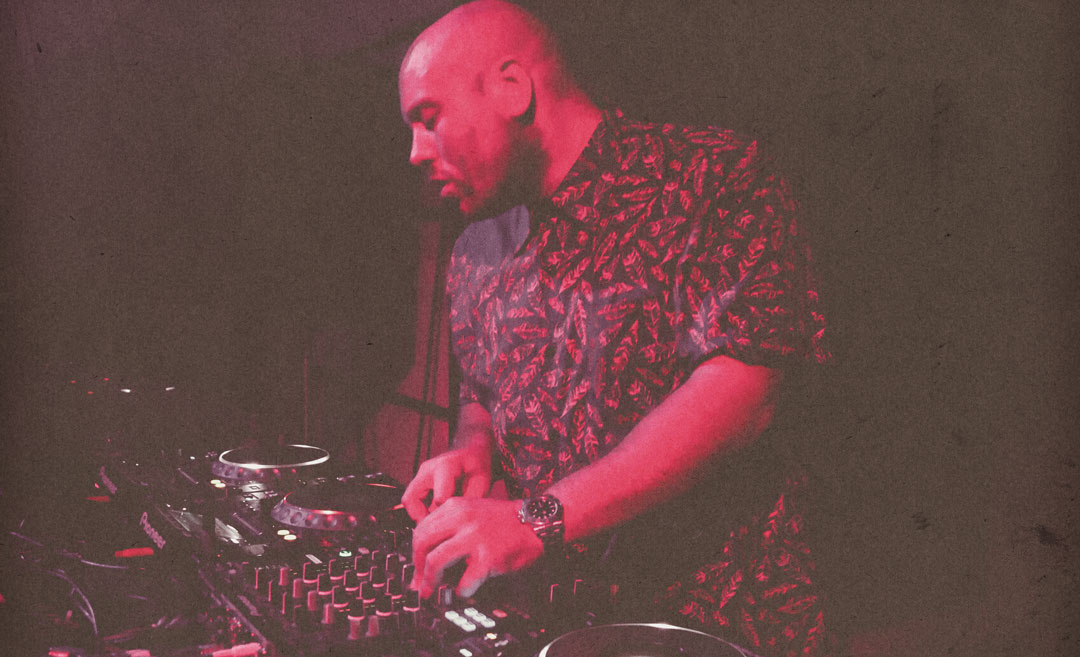 I remember my older brother dressing up to go to legendary club ROXY sneaking out of the house late at night and coming back early in the morning. He would tell me later that there was an immense sense of freedom present. The government was not at all checking for and was quite liberal. House music was the soundtrack to a generation that was exploring the boundaries of sexuality, gender, music, and dance expression. This was before it got commercialized when the public began to discover it and before the rules and regulations got a hold of the nightlife. The better DJs (in my humble opinion) were very much looking to Chicago, New York, and Detroit, and our local version got dubbed 'Mellow House'.
This laid the foundation for pioneers such as Antal, KC the Funkaholic, Joost van Bellen and would result later in RUSH HOUR, PARADISCO and other collectives, and record stores.
In my teens, I did the same as my brother, sneak out of the house, go to Amsterdam in a borrowed car with my friend who had no driver's license and go to all the parties. In my teenage years, my friend and I would sneak out of the house in a borrowed car, without a driver's license and go to all the parties in Amsterdam.  I was a real club rat and loved every minute of it, soaking up all the knowledge. Some of my heroes growing up were DJ Clyde (RIP) DJ Rob Manga, DJ Edzon, DJ SP, DJ CUT NICE … I was a young white kid but would approach them and talk to them when I could, just to learn more. They were very generous with their knowledge. However, I do want to note that the Amsterdam DJ scene was tough and competitive, mostly based on skill and knowledge. Unlike nowadays where it's a bit more about networking and connections etc… I miss those early days for real!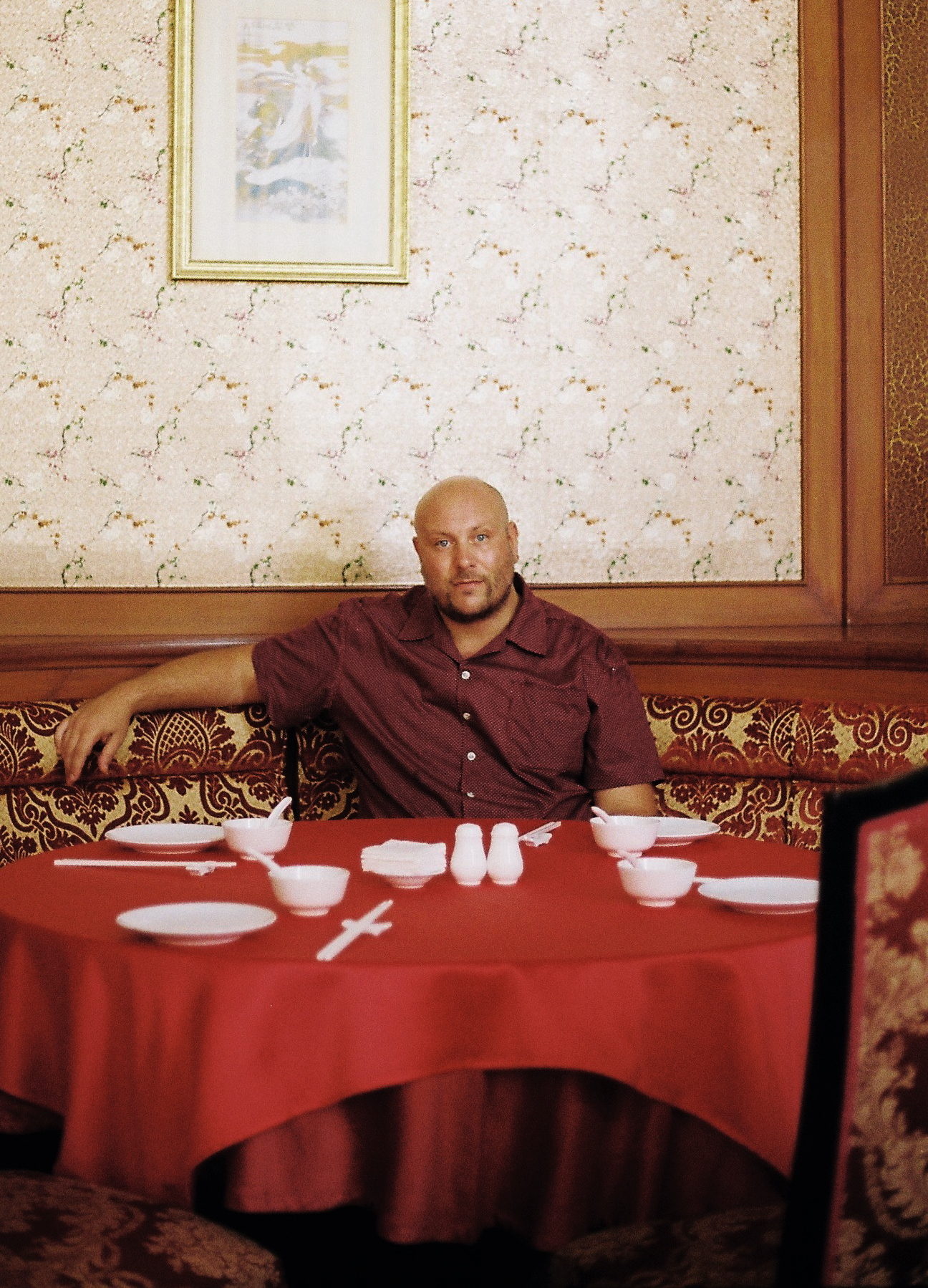 How did moving to Bangkok impact the rest of your life? What was your motivation? What were some of the challenges, culturally and musically, and are you happy with the way things turned out?
Well, I met my fiancée here in Thailand and we're having our first baby this month which impacted my life immensely! I started in Hong Kong when I was in my twenties. In Amsterdam I was a small fish in a big pond, in Hong Kong, the pond was much smaller. I was welcomed by a group of music lovers such as IVAN SIT, DJ ROY MALIG, P. GRANT, ERIC BYRON, and later DJ FUDGE and ABEL ROGERS from France. We were running a club called GECKO which was an amazing, low ceiling, cosy small tunnel-shaped club. All the DJs would congregate thereafter their commercial gigs and we would literally dance the night away.
I moved to Bangkok as the cost of living was high in Hong Kong and had an offer here to lead the VOGUE lounge with music programming. I brought the likes of OSUNLADE, KIKO NAVARRO, and FRANCK ROGERS to Bangkok. Then for BEAM nightclub, I did the same on a bigger scale which was amazing. The Thai crowd love to party and the parties and festivals here keeps getting better and better.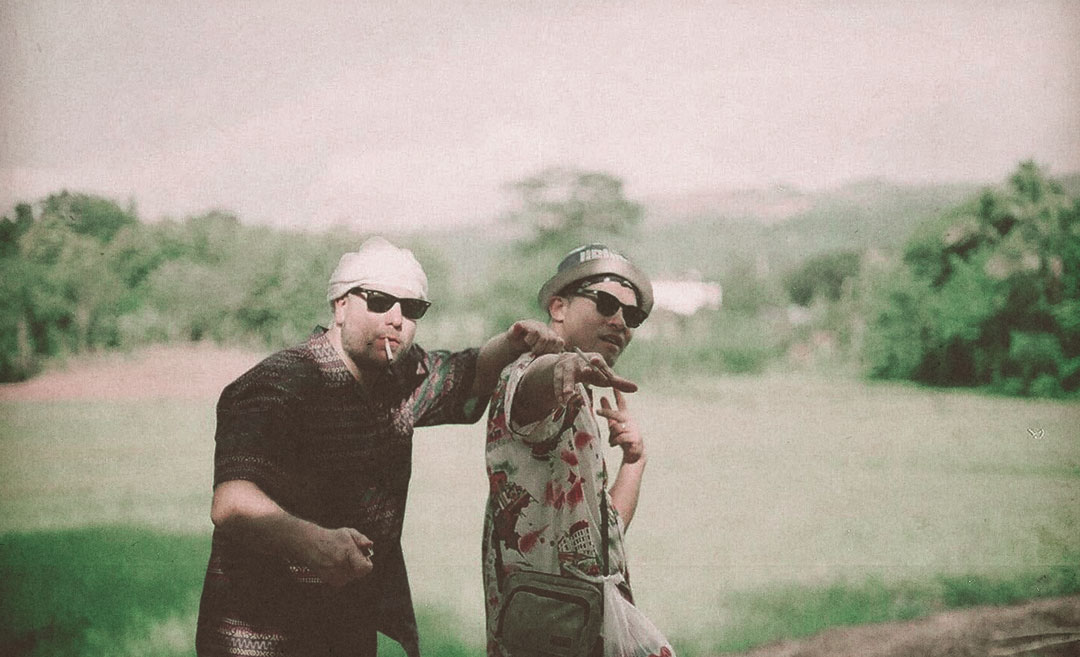 Congratulations on the newborn! How have you found your identity through your music and curation? Would you say it was clear after entering the scene or has it been a long process of pathfinding?
I think it was clear what I wanted in the beginning but finding the way of executing this vision and sharing it with the world took me about 25 years and counting ha-ha. The more you grow the more confident you get in presenting your personal sound, and I am much less concerned about the approval of others. I think I am more focused now on the emotional impact the music has on me and how to translate that impact to the listener in an honest way.
What are some of the standout gigs that we have played so far? And where do you aspire to play someday?
So many Highlights ha-ha! I must say that when I'm touring it is always a combination of great hosts, great audiences, and the new musical friends we make. But to name two, WONDERFRUIT in 2019: right out of the first Covid wave… on the big stage with Izzy, my Sabai Radio partner in crime. Great vibes all around and everybody was so happy to be back on the festival grounds. Second was LONGLAY festival in Hua Hin. Amazing festival right on the coast and everything came together so nicely. Beautiful crowd, great sound, and so many DJ friends. The programmer Q Naronwate, and I became good friends and are releasing music together now.