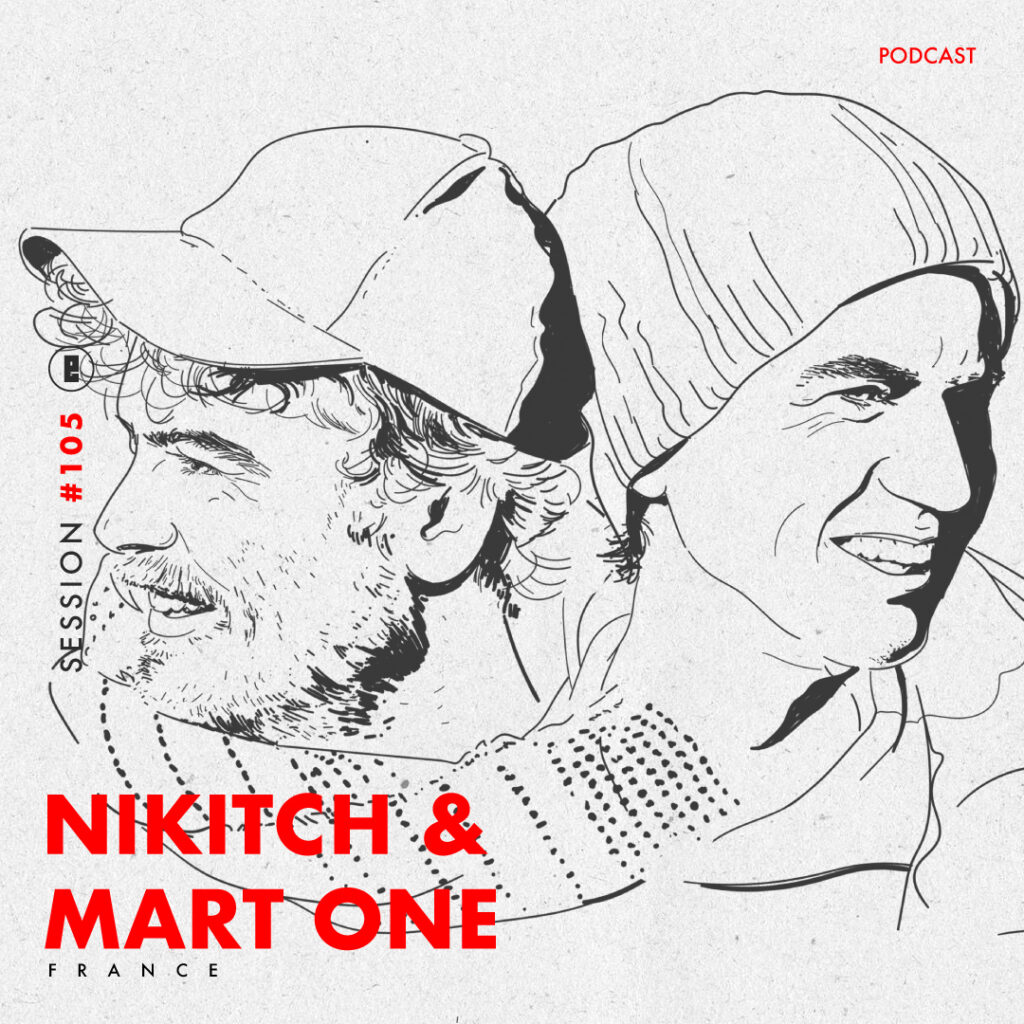 Tracklist:

1 Nikitch – Flutes War
2 Luda & Kaytra – (Mart One Rework)
3 Nikitch – Drill 1
4 Mart One – Lovely Afternoon
5 Nikitch & Mart One – Oussala
6 Tall Black Guy – The Motor Is Running
7 Nikitch – Sky Reachin
8 Henry Wu – R6 Interlude
9 Mart One – Madness
10 Jimmy Edgar – ZIGZAG
11 J.E.T.S – POTIONS (feat. Dawn Richard)
12 Vince Staples – Yeah Right
13 Nikitch – New Beat Saturn (Mart One Rework)
14 Danvers – Mason
15 Danvers – Aye Ata
16 Kuna Maze – Almost Gone
17 Phony PPL – End Of The Night (Louis Futon Remix)
18 Anderson Paak – Am I Wrong (feat. Schoolboy Q)
19 Vigro Deep – Vula Vala
20 Vladimir Cosma – Un Elephant (Mart One Remix)
21 The Clonious – 693 Balloons (feat. Dorian Concept)
22 Dorian Concept – Tropical Hands
23 Mac Miller – Dang! (feat. Anderson .Paak)
24 Kaytranada – Go DJ
25 Carlos Nino & Miguel Atwood-Ferguson – Find A Way
Podcast: Download (Duration: 1:03:04 — 145.1MB)

Subscribe: Apple Podcasts | Google Podcasts | Deezer | RSS
Mart One, please tell us about your experience with the Scratch Bandits Crew?
I joined the group in 2007, with the goal of creating a band to win DJ championships. We then put on a live show and participated in many festivals, which taught me the importance of group spirit, rigour and teamwork. We released 3 albums including one on the Chinese Man Records label.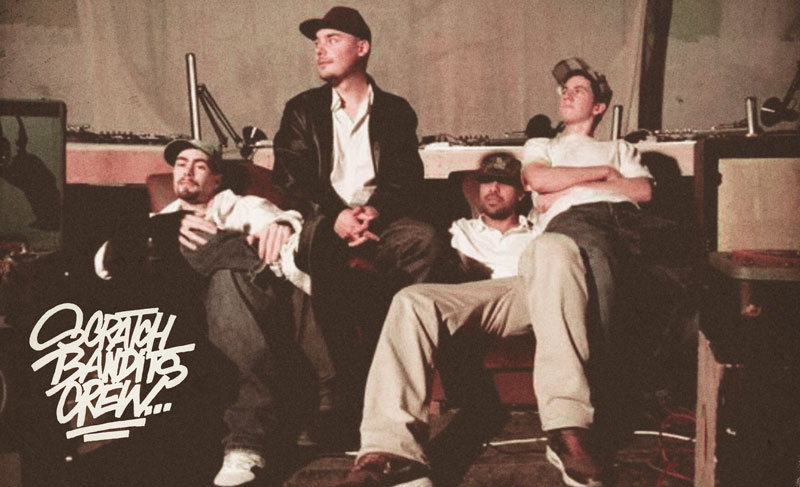 Please Tell us about Cascade Records and how you crossed paths with them?
I think the first time was for a remix of Zerolex I made in 2015. Then we worked together on my fourth EP All The Best and on the first collaborative EP with Kuna Maze, Cake.
What's your creative process and workflow like when working together as opposed to individually?
Nikitch: We only worked in my studio, so things have been quite logical for us: I was more into taking care of the technical aspect, getting the good part into the right synth, and managing to make the drums sound in the right direction, arranging the structure etc… Martin was more concerned with proposing new ideas and giving advice and thoughts about the global direction.
Nikitch, having worked with artists such as Andreya Triana, Grems and Kuna Maze, is there anything, in particular, you look for in a collaboration?
I would say that it's a question of cycles: I've been making a lot of solo stuff during my beginnings in music productions, and for a few years I've really felt the necessity of making music alongside other people. It's a natural way of finding some new ideas, confronting different methods or points of view. Every artist I choose to work with has something that resonates with me, and that's what I'm loving.
What are some of the standout gigs that we have played so far? And where do you aspire to play in the future?
Mart One: I had a lot of fun playing at the Nuits Sonores de Lyon with Scratch Bandits Crew, a great atmosphere, and Printemps de Bourges as well, was a great experience.
Nikitch: I keep great memories of playing for the first time in London's Koko Theater, Worldwide Festival, Dour Fest… Many good gigs!
Are there any plans to play live together soon?
Nikitch: No plans for a live band with this project at the moment, from my side I'm very busy with my band with Kuna Maze, but maybe a few b2b in the future? Stay tuned…
Mart One: An album release party is coming very soon, be sure of it :)
After the release of Jowa in April, what's next for Nikitch and Mart One?
Nikitch: Maybe a little release party somewhere between our two cities, maybe new music… We'll see!
Mart One: I would like to do a sequel to JOWA, a nice African ball :)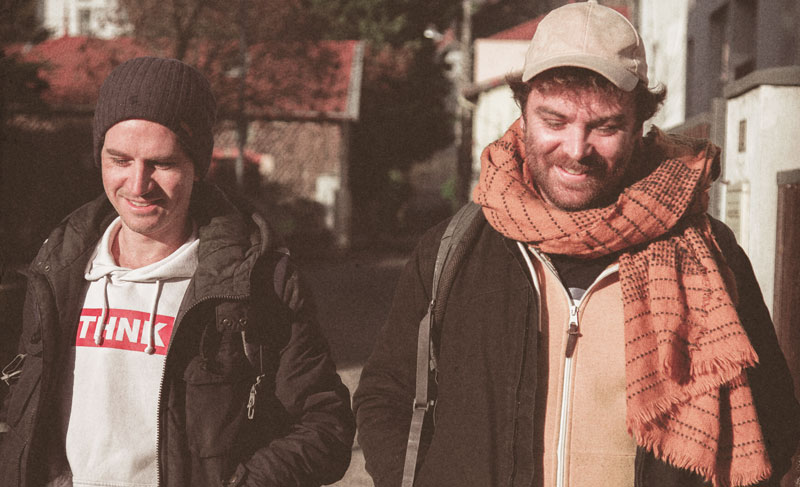 More Nikitch: 
facebook • instagram • mixcloud
More Mart One: 
facebook • instagram • mixcloud
Discover:
electrocaïne kicks off its podcast first release of 2022, sessïons, with Nikitch & Mart One, showcasing a multi-genre mix inspired by their latest collaborative effort, Jowa. The dynamic duo have joined forces once again, after 8 years since their last release ushering in a wave of new music. Combining their experiences over their years spent apart, and their particular skills, the new EP samples an array of eclectic sounds encompassing African influences, hip-hop and jazz which is being released on Cascade Records.
Longtime friends, Nikitch and Mart One have amassed a certain level of knowledge and tools over the years, bringing the best out of each other's expertise. Nikitch's musical character is guided by his background in classical music, fused with contemporary electronic synths. He is an enthusiastic collaborator with the likes of Gilles Peterson and Laurent Garnier in his repertoire,
 

just to name a few. Meanwhile, ex Scratch Bandit Crew member Mart One brings a distinct perspective to his music with his wax deejaying skills and passion for turntables.

 

________
What is the inspiration behind this mix?
The inspiration comes from everything we listen to, it goes from hip-hop to electro and from soul to jazz, with a touch of a scratch, of course, we also wanted to include our unreleased demos and tracks as it was a great opportunity for that.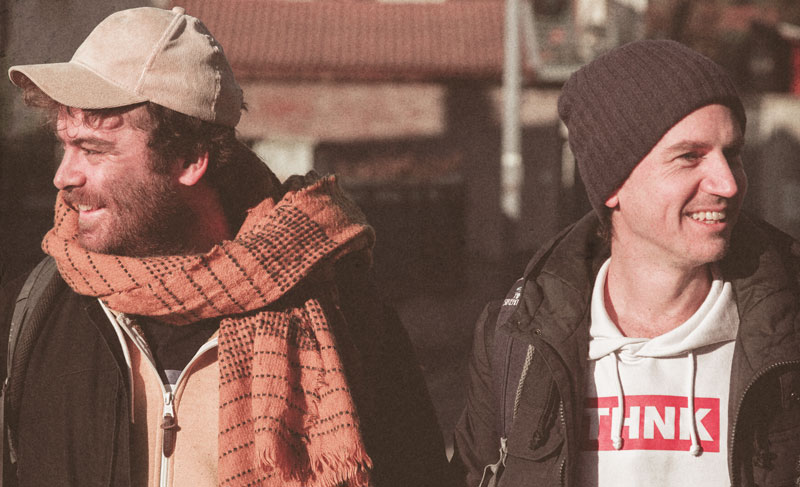 How did you guys first meet, and how did you start making music together?
Nikitch: Martin (Mart One) was first my big brother's friend, who's also deejaying and a vinyl lover, even before I was at the age of producing music and deejaying. I think it was him that first installed FL Studio on my parent's laptop :)
A few years later, we created a collective together with some friends and organized a few parties in local clubs and venues. This pushed me a little more into electronic music, as I went deeper into producing my own stuff. Martin was involved in the turntablism scene, especially with the band, Scratch Bandits Crew and won many championships in Europe.
We moved to Lyon a few years later and began to make music together in a more regular way. We firstly made a mixtape under the name of Higsize, then released a few tracks together around 2014 which received good reviews, played by people like Stwo and Gilles Peterson. Since then, we followed our own paths, but we still have this long friendship running so far.
Mart One: It's all summed up perfectly :)
How does it feel to be collaborating again after 8 years?
Nikitch: It was quite fun! We managed to keep the same freshness and creative process that we had on our first musical experimentations, but the tools and knowledge we gained over the years gave us the ability to go right where we wanted to in a precise way, I would say.
Mart One: Yes absolutely, despite not using the same software it allowed us to meet each other halfway and still manage to produce what we wanted. From a personal point of view, it was a real pleasure to resume work with Nico (Nikitich) I learnt a lot from him.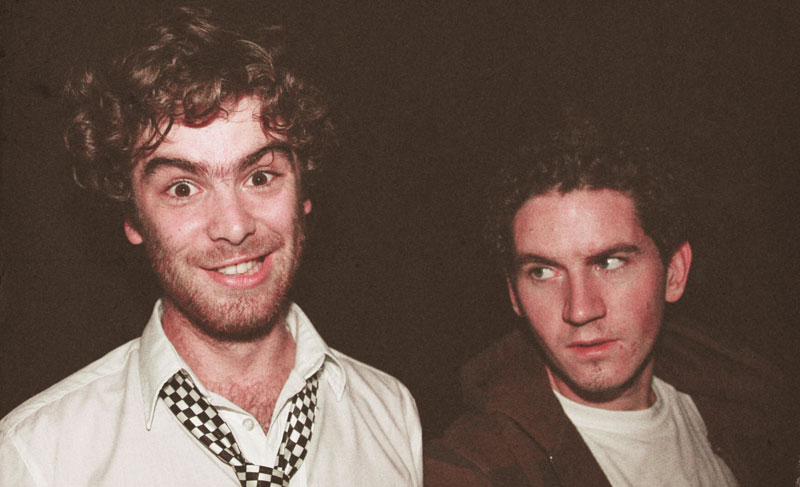 Could you tell us the story behind how your upcoming release Jowa came to life and how Cascade Records approached you?
Nikitch: I moved my studio last year into a beautiful new project space called La Baj'Art, which is a big hub with many talented people and a really nice place, so I invited Martin to come to spend some time there.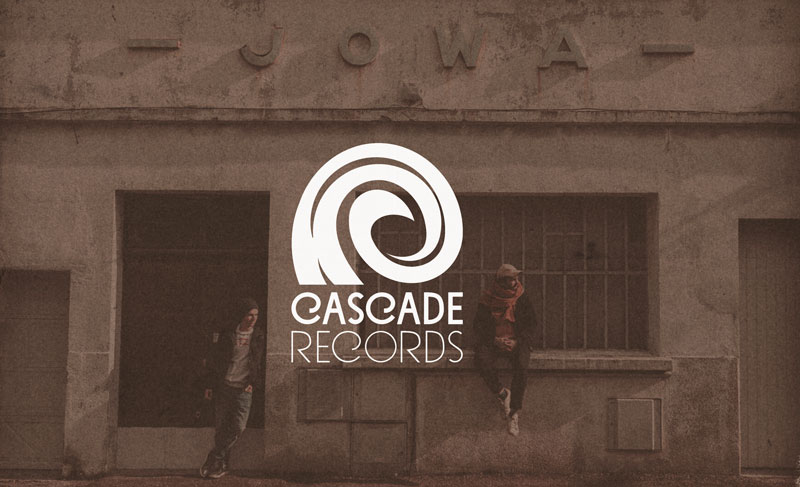 He had a few beats I was working on, so we began with Oussala and got it done nicely in a few days. I knew Sal from Cascade Records since we had worked on a few prior releases, so it was quite logical for me to propose they release this one as well. The reaction was quite good, and he asked me if we had something more than just a single track, so we went back into the studio to make the rest of The EP :)
Mart One: Yeah, a year ago, I was working on the demo of 'Oussala', and when the idea advanced I said to myself that it was necessary to continue with Nico. I came back to him in order to propose the collaboration, then other ideas started coming up and the idea of ​​making an EP came naturally to us. We needed a label for the release, Nico had the idea to contact Cascade Records for the release, and they were immediately enthusiastic, many thanks to them :)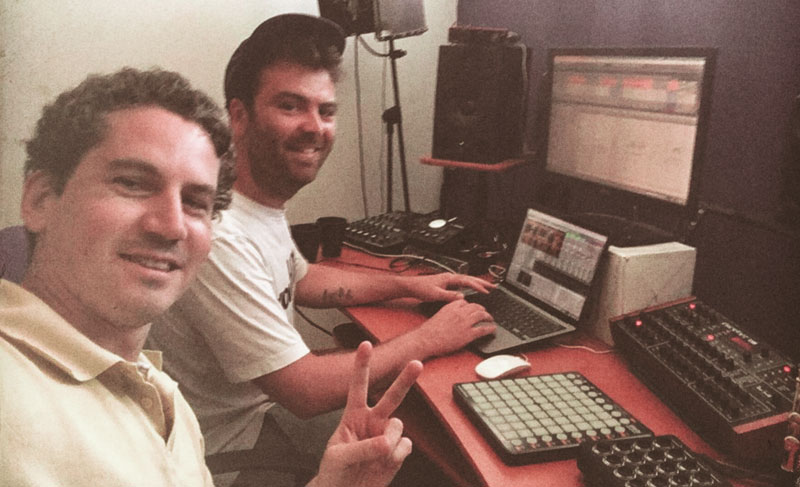 Are there any DJs/Artists/Radios that you look up to who have had an impact on your work?
Nikitch: Yeah, many for me: Gilles Peterson, Lefto, Kiosk Radio, Balamii and NTS.
Mart One: Dj A-Trak, Craze & my friend Netik for the technical aspect, J Dilla, Jimmy Edgar, The Clonious for the production, and of course for my love of jazz music, I really like to listen to We Funk Radio, based in Montreal.