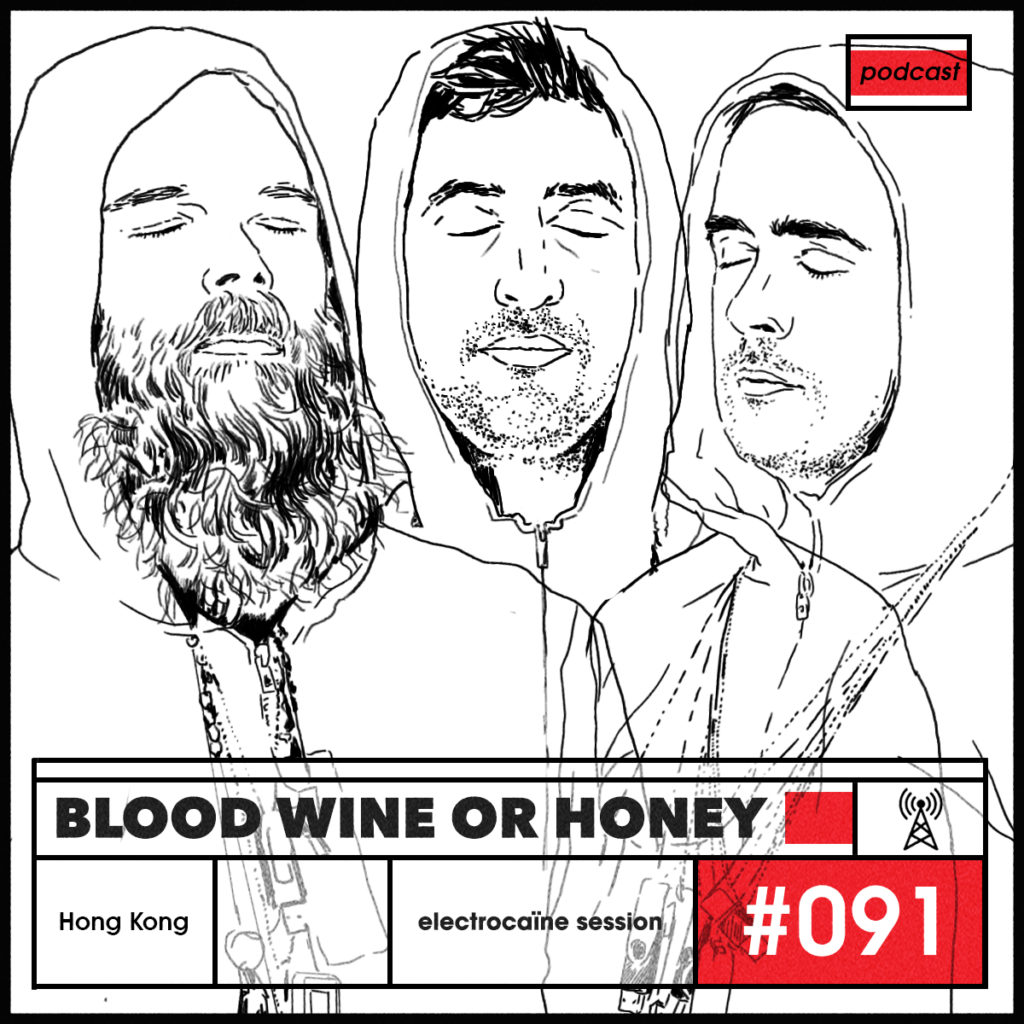 Tracklist:
Blood Wine or Honey – Fear & Celebration excerpt (w_Chuck D – No (Revenge Of The Anti-Pimps Acapella)
DJ Katapilla – African Techno (w_LydiaLunch – from Oral Fixation)
DJ Koze – I Haven't Been Everywhere But it's On My List 
Children of Zeus – I Can't Wait
Imagination – Bodytalk (w_Muzsikás feat Márta Sebestyén – Szerelem, Szerelem)
Lalo Schiffrin – The School Bus
The Heliocentrics – Square Wave (w_Chuck D – No (Revenge Of The Anti-Pimps Acapella)
Mark Barrott – Feel the Love (Joakim 'It's So Real' Remix) 
The Maghreban – Brooklyn
DJ Existential Crisis – Raised By Wolves
Blood Wine or Honey – Orwellian Woman (Medlar Remix)
Scottie B – I'm Ill Remix
Rob Threezy – Let's Go Ravers
The Ex & Guests – If the Hat Fits The Suit
Francois Tusques – Nous allons vous raconter…(Intercommunal Blues)
Ebo Taylor/Super Sounds Namba – Yes Indeed
DJ Preservation – Daddy Love You feat. Mach Hommy
Podcast: Download (Duration: 1:06:54 — 153.7MB)

Subscribe: Apple Podcasts | Google Podcasts | Deezer | RSS
More Blood Wine Or Honey:
Experience the Hong Kong based trio, adept with brews especially with fusions of tribal rhythms, electro-psychedelia and afro-beat to create signature sounds. Influenced by the city's mountains, skyscrapers and sea, the band's sound gained global acclaim.
While their hotly anticipated debut album 'Fear and Celebration' comes out in only a month, Blood Wine Or Honey delivers us a one of a kind eclectic session setting the rhythm to kick off your weekend shenanigans!
Where and when was this mix recorded and what the idea behind it?
It was pieced together in April over a couple of sessions on Ableton – so it's not a live mix, more of a 'mixtape'.
How did Blood Wine or Honey happen?
We all work as musicians in Hong Kong in one form or another, so inevitably our paths eventually crossed!
Is there any meaning behind the name and where did it come from?
It's from a description on Wikipedia of cult band Crash Worship. It says they threw around substances like blood, wine and honey during their performances.
We managed to catch your live set at Sonar in 2017. Is it hard to take electronic music from the studio and perform it live on stage? How does it work for you guys?
A little challenging, from studio to live. We initially thought the songs would have to be quite different in performance, but actually quite a lot can be reproduced live. However a live performance doesn't necessarily have to be a carbon copy of the recordings so we're not too tied to that. It's interesting when bands do something a bit different live, and as we play more shows there'll be increased opportunity to experiment and develop.
Your cover arts are unique. Tell us about the artist behind them.
We do all the photography and artwork ourselves.
"Fear & Celebration" comes out June 8th. A very well narrated album musically, how was the about the process behind it?
A bit difficult to express the scattered thoughts behind the album, but trying to sum up, we wanted to try and do something new to us, make pop music, and make tracks that might move people in one way or another. We've just been making things in the studio, starting with some improvisation and experimentation and working towards structured tracks.
 Being multi-instrumentalists, how did the sound of BWoH come to life? What are your influences?
Our influences are quite varied as we all have quite different musical tastes as well as some favourites in common. Ultimately we're influenced by all sorts of things, not just music. Some of the influences may be obvious in what we do, coming through either consciously or unconsciously, but we're not really thinking about it too much.
You guys are based in Hong Kong, tell us a bit about the scene there. We heard you guys play industrial warehouses surrounded by the scent of dried fish, the throb of heavy machinery, and the torrid humidity and heat of the South China Sea.
The scene in Hong Kong is small but significant. How and where we fit into it is perhaps up to others to decide!
Has Asia/HK influenced your music?
Definitely – our environment shapes our endeavours in many respects.
Your best gig memory.
As performer or audience? We've only done a handful of gigs as BWoH so far which have all been great. Individually we probably have a few good stories…
How's 2018 looking so far?
It's looking good! Our album is coming out, we have some exciting shows on the horizon and there's more music in the works.