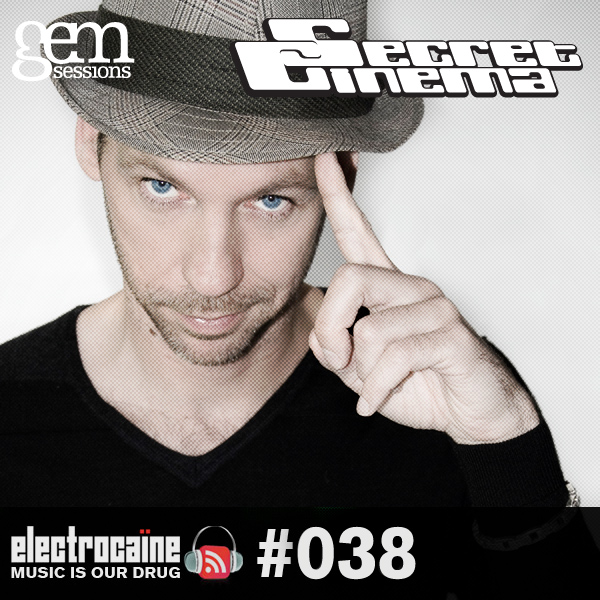 Tracklist
1.Diego – Hope (secret cinema and roger martinez remix)
02.Technasia – Obsession (Technasia Remix)
03.Marco Effe – Contraction
04.Reset Robot – Go Back
05.Samuel L Session – Broken [secret cinema dub remix]
06.Mario Zar – Letter of Jela ( Jim Rivers Remix )
07.Vince Watson – Pressure (Psycatron Remix)
08.Mohrr – Dirty Feet
09.Ruede Hagelstein-In A Stream (Original Mix)
10.Secret Cinema – Star Sapphire
11.On-Off – Plugh
12.Secret Cinema and Egbert – Topaz
13.Funk d'Void – Stellar Gardens (Egbert Remix)
14.Andi Muller – Comedown
Click on the artwork to listen to Secret Cinema's latest album
Follow Secret Cinema: facebook.com/secretcinema.gem
Bookings: [email protected]
20 years of dedication to the European electronic music scene, the Dutchman, Jeroen Verheij aka Secret Cinema, drops us an exclusive straight-up techno mix that's more tuned  for the ears than the feet. We interrogate him a little:
Remind us again, why "secret cinema" ?
When music speaks to your imagination, you start to see images in your mind only you can see….your Secret Cinema
What's the idea behind this mix?
Well…it's a radiomix, so don't expect a 5000 people banging partymix. It's more the 'listening' side of Secret Cinema so to speak
What makes a great mix?
Flow….a good build-up and waves of peaks going up and back down again. Also moments of surprise are needed in my opinion
What's the last record you bought?
As in Physical record on vinyl? A cosmic disco classic by Tantra – A place called Tarot. Digital, Max D-loved – The Long Journey
Any dream collaborators?
All my dreams have come true….but I would love to go into a project with Dane Spotts, a brainwave composer who has my utmost gratitude for making the best meditation soundscapes ever!
Best club to play at so far?
Womb, tokyo. I cried 2 times during a set….both at Womb
Favourite track of all time?
Impossible to answer….there is no best track of all time….
Anything we should keep a look out for?
Anything coming from Gem Records. Also Chameleon records from Australia has my attention, the guys are on top! And totally my sound…