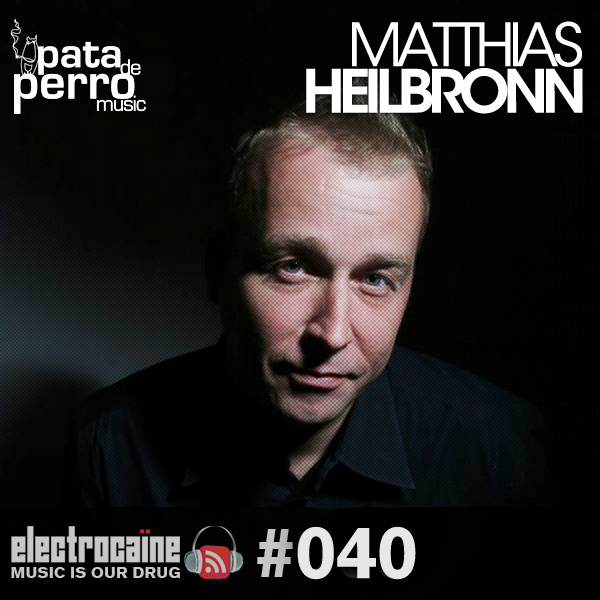 Tracklist:
1.Wehbba – Human Interface (Club Mix)
2.Alexi Delano & Cari Lekebusch – Streams Of Dreams (Original Mix)
3.Paperclip People – 4 My Peepz (Dubfire Rework)
4.Jaydee – Plastic Dreams
5.Sasha & Krister Linder – Cut Me Down – (Layo & Bushwacka! Remix)
6.Deetron – Starblazer
7.Trickski, Ernesto – Good Time To Pray (Axel Boman Remix)
8.Mark Henning & Den – Sin City (Original Mix)
9.Butane & Someone Else – Dink Touching (Agaric's Sterni Edit)
10.Christian Smith – Pitanga (Slam Remix)
11.DJ Sodeyama – Life (Radio Slave Remix)
12.Fergie – Blackout
13.Umek – Promise Land
14.Slam – Distant Voice
15.Daniel Stefanik – Six
16.Alex Smoke – Make My Day (Ryan Crosson Morning Sorrow Remix)
17.Sketch & Joyce Muniz – Malicia feat. Sketch
18.Thyladomid, Adriatique – Deep In The Three
19.Mark Fanciulli – The Tide (Joris Voorn Edit)
20.Dosem – Freed
21.Layo & Bushwacka! – Storm & Stress
22.Gui Boratto – Talking Truss

Click on the artwork to listen to Matty's latest EP
Online: soundcloud.com/matthias-heilbronn
Meet Matthias "Matty" Heilbronn, the man who delivers us a unique journey thru a 2 hours exclusive mix. Based in New York since 1989, Matty was mentored by Francois K. and had Frankie Knuckles as his roommate. He had the privilege to meet and work with Larry Levan and Tom Moulton and became one of New York's most recommended music editor and programmer. Also, he has worked with producers Danny Tanaglia, Todd Terry, Tommy Musto, C&C Music Factory and Francois K. We interrogate him a little:
What's the idea behind the mix?
I like to change the mood whenever I play in a club by playing different genres and this is what I wanted to do on this mix. It's a bit of story that starts off strong and dark then goes into a deeper and more melodic tech. A bit of old school and some deep and dubby vocals back up into deep techno. I hate to be restrained to one vibe, and I think this mix shows it.
Of all the people you have yet to work with, who do you want to work with the most?
I've always answered this question with Chaka Khan and recently did a remix of her song, "Disrespectful" feat. Mary J. Blige. Well, I'm fortunate to work with a lot of my heroes – Alicia Keys, Beyonce, Roy Ayers, Maxwell, Earth Wind & Fire, Bootsy Collins just to name a few. But ever since I became a producer, I'd have to say Quincey Jones! I don't think there's anybody I've respect more. Also, I wouldn't mind burning some trees with D'Angelo and locking myself into the studio for a week to see what we can come up with. I love his voice and the way he plays his keys is absolutely fantastic. They're two complete opposites – Quincey's productions are totally thought out. Every little riff compliments the next, each instrument plays a melody that in today's music would be enough to create a new song. As for D'Angelo's musi, it is totally understated. I love his minimalistic approach. It's all about the mood and I like that.
What's the last record u bought?
Jill Scotts last album…a little disappointing
First two records you ever tried to mix?
lol..like I can remember. I was always more interested in programming the right songs, rather than doing the perfect mix, but I always liked a challenge, so it could have been Kraftwerk – Tour De France or Numbers into Sisters Of Mercy – Alice
Who or what is inspiring you at the moment?
My son..he just turned 8 and he is amazing! Musically, I am diggin' Layo and Bushwacka!'s stuff of late and am always excited when Henrik Schwartz puts out something new.
What happens when all the partying is over?
I have had my share of partying and think I am on to the next phase, but I will always be a DJ.
What's next for matthias heilbronn?
I have worked in the studio a lot over the last year, so it's a matter of putting all this stuff out and finding the right outlet. The productions I have done with Joeski are coming out through both of our labels, a new track with Gerideau is getting a major remix treatment from the likes of Rocco, etc.. My favorite project of last year though was writing and recording an album with Monique Bingham of Abstract Truth. We need a couple of touch ups, but the songs and music is amazing and I can't wait to put it out!!