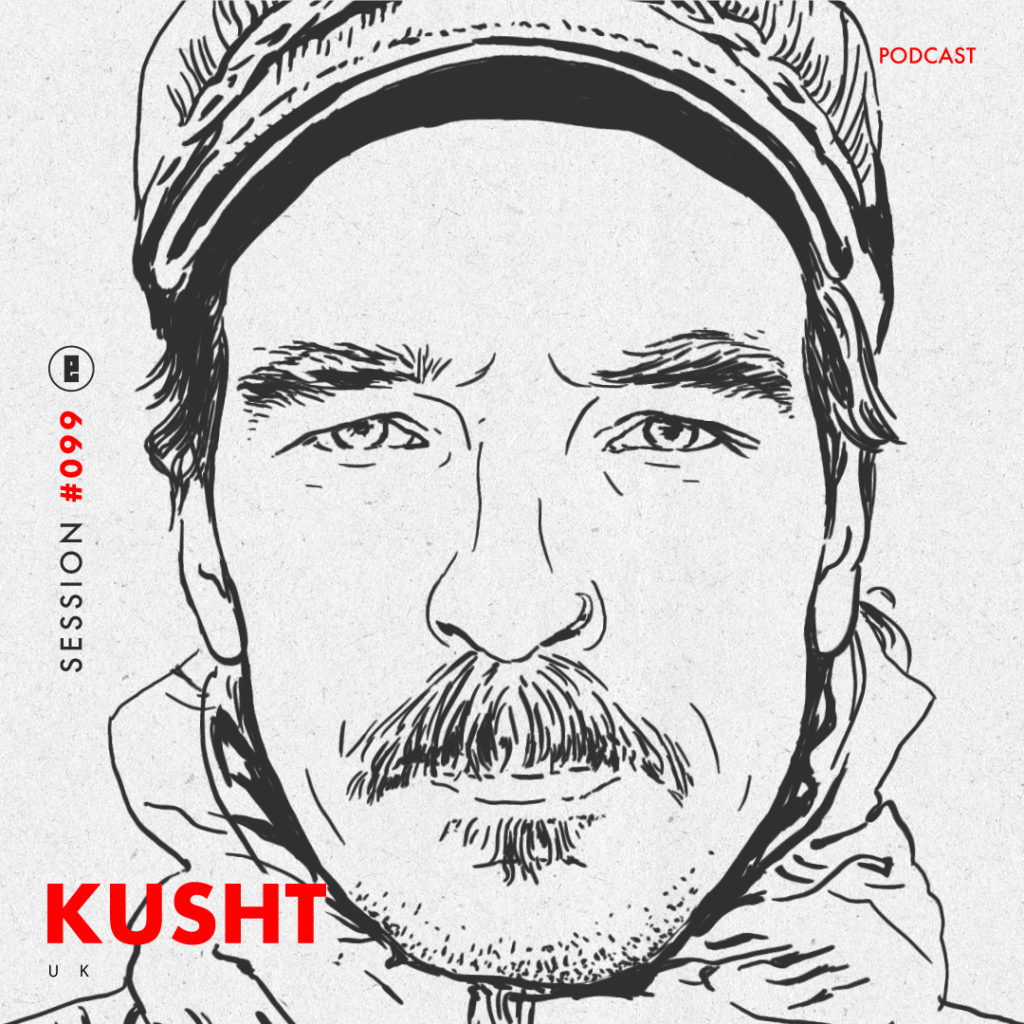 Tracklist:
01 Harry Nilson – Over the Rainbow
02 Meca Meca – Hamaca Carrillo ( [email protected] Remix)
03 Chancha Via Circuito – Nagual
04 Oceanvs Orientalis – Ghost Song (edit)
05 Russian Girls – Auto Pilot
06 Chicks On Speed – Euro Trash Girl
07 Gunnar Stiller – Open You
08 Pachanga Boys – Pachanga Voice
09 Charlotte Adigery – PATÉNIPAT
10 Boot & Tax – Fusci
11 The Chemical Brothers – The Salmon Dance (Heavily Smoked By the Glimmers)
12 The Immortals – The Ultimate Warlord
13 Dom Dolla – Take It
14 Sworn Virgins – Take Your Lady
15 Xinobi – Skulls
16 Chicks On Speed – Kaltes Klares Wasser


Podcast: Download (Duration: 1:21:43 — 187.7MB)

Subscribe: Apple Podcasts | Google Podcasts | Deezer | RSS



How were you introduced to the guitar? And do you recall what was the first melody/song you've learnt?
I think I was about 14 years old and I was listening to the album "Deja Entendu" by Brand New a lot at the time. We had a lot of guitars lying around so picked one up and found some tabs on the internet. Tabs were my way into picking up a guitar quick and asking my dad for a little tuition too.
Cross-fader or channel fader?
Channel Fader.
What have you got on the horizon that you're thrilled about, musical or otherwise?
Well considering all of my gigs this year are cancelled due to you know what, I'm looking forward to writing and recording my next album. I haven't quite figured out its theme yet but it will be quite different and full of short songs.
How is the electronic scene in Scotland and what highlights can you share with us amongst your performances?
I actually have no clue how the scene is in Scotland as I've lived abroad for about 8 years but I am moving to Glasgow after the summer so I'm hoping it's great. The slower scene doesn't seem to have hit Scotland yet, but I'm not really the one to ask, I plan to start a night there and bring some artists so I'm quite excited if I get to make some introductions to new music there.
It sounds like a plan to be reconnecting your native land! So where are some places that your travels led you to, during these past years? And which key experiences of your ventures could you share with us?
Yes! I'm quite excited to be coming back. I've lived in Switzerland, Austria, Greece, and most notably Norway. I found myself living in Oslo for about 5 years due to the cosy nature and sheer volume of nice people I met, Its also where I started listening to electronic music as it got quite a small but rich scene there. The past two years though I've been driving around Europe in a van with my partner, Its a really nice thing to do and an interesting way to see the world. Travelling has really opened me up as a person and if I'm being honest I don't think ill ever loose that itch to be always looking for new horizons, even when I say I'm moving to Scotland it's always phrased as "I'm moving back to Scotland… for a bit".
Is there any equipment that you're dedicated to at the moment? and which instrument/s do you play?
I'm really loving my Moog Minitaur, it's really punchy and more versatile than you would think. I like to keep my options slim and I basically use Kick 2, my Guitar, Kontakt, Absynth, and record all my percussion. I just got SSL Chain from Waves so I'm looking forward to future mixing on that but dying for an analog desk.
Tremendous! How did you come across the Moog Minitaur? It really has some amazing controls!
Basically, I wanted something to dedicate to bass lines and I was recommended by fellow producer Uji, it comes at a great price range and I also needed something small, as I was touring around in my van at the time. It's fairly basic and I like that, keeping things simple is important to me. Now I'm on the lookout for a new polysynth but that will need to come further down the line.
What is a sub-genre that you think doesn't get the attention it deserves?
My favourite sub-genre and old culture has to be the Exotica period. It came and went so fast in the 50s/60s but I find it so cool and quite relatable. A lot of artists now are trying to emulate these sorts of jungle, tribal sounds electronically but these guys were doing it way before our time with bands. One of the famous patrons of the scene is Martin Denny and he and his band would all mimic animal sounds as they played making bird and frog sounds with their voice, so cool…
If you ended back in time and met your younger self, what advice would you give him?
Learn your scales!
More Kusht:
As the live music scene tapers to a stalemate, Scottish-born DJ and producer KUSHT released Master, his second album available on the Frente Bolivarista label, and yet another highly textured release on his extensive list of productions. The album takes inspiration from his 2019's hypnotizing album 'Together', as an aurally contrasting counterpart.
With a name taken from the Scottish word of 'describing a great moment' and breathing and from various parts of the world, Kusht is often on the move to fuel his creativity, expressed in terms of fusing psychedelic-folkloric and electronic music.
For his electrocaïne session, recorded in a small town in the Pyrenees whilst waiting for vehicle repairs, in which he was travelling across Europe, being inventive was key. With a makeshift mixer put together using his live gears, we were delivered a surreal one-hour of great moments and epic feels conjured by Kusht. Give it a listen and you may just forget about the tough times we're in for a bit.
Where, when, and how did you record this mix?
To record this mix I had to be quite inventive, as I was stuck in a very small town in the Pyrenees last summer waiting for my van's clutch to be replaced. With not much to do but taking in the scenery by the day, and relax at the hotel provided by the insurance company by night (big thanks), I made a makeshift mixer from my live gear and downloaded Traktor for the mix.
How did you approach the mix?
For this mix, I wanted to capture an "Outside of the Box" style of playing which for me includes finding tracks that are not necessarily made for a dance floor or needing to be completely warped to fit. I've included some special picks I've found, or heard friends play, which really opened my mind to looking further afield for music other than your usual goto watering holes.
Any particular picks in the mix you'd like to mention?
Some tracks id like to mention would be the Gunnar Stiller track "Open You". This was the first track I heard played super slow by my friend Kalimera, we were at his basement in Oslo having a great night with friends and I just melted to this new energy.
Another shout out is to Deansen, he has given me two of my favourite dance floor vibes with the Glimmers "Salmon Dance" Remix and Immortals "Ultimate Warlord" track in the mix. He is easily one of my favourite DJs.
Your new EP entitled 'Master' is out on the Frente Bolivarista label, and to be honest, it got some of the finest beat-making structures we've heard in a while! What sparked the idea for that project?
The "Master" Album came kind of as a bi-product of my "Together" Album. I was writing loads of material last winter for the "Together" album and I noticed the tracks would either have one sound or the other so I then started to develop the two albums. I didn't finish the "Master" Album until February this year so the tracks had a lot of time to breathe, develop, and be tested over the year on dance floors. I really like the sort of story to this album as I set its themes around fraudsters, believers, and strange arts… It was fun to slip a bit of tongue & cheek into the vibe.
Could you relate with us about this hyperreal atmosphere that Fantastic Nonsense gives out?
"A Fantastic Nonsense" was one of the first tracks I wrote and felt it belonged to something different from the "Together" Album, so this was the first to be added to the "Master" Album. I decided last year I would really embrace my guitar and I added it to most productions so this track was one I decided to experiment a lot with and hence my weird sounding vocals too. The super delayed and spacey guitar-playing is kind of an ode to when I used to play in a Post Rock Instrumental band called "Jousting With Dracula", we did a lot of this atmospheric guitar sound.
*Fun Note* This track is currently being mixed with a Binaural system and should be available to listen to soon.

Which artist/s do you think impacted you as a producer?
The Sorry Entertainers released an album in 2011 called "Local Jet Set" and upon hearing that I was really inspired to start making electronic music. I then discovered the label YNFND and also found the producer M.Rux, and I was hooked to these three sounds. I then found out M.Rux was one of the three who ran YNFND (also Kundan Lal & Gammler) and was also one of The Sorry Entertainers ( Also Raz Ohara & Lotti). So yeah… M.Rux haha.
A lot of artists mention about their musical influence coming from the repertoire of their family. How was it for you? And What are some early records that you recalled shaped your style?
I wouldn't quite say my parents' influence has much to do with my taste now but I do get a lot from my Dad as a musician. He has played in bands most of his life and we have had quite a similar path and approach to music, we both always just want to write our own stuff so we never bothered learning songs or quite regrettably learning our music theory. "What chord is that? I dunno but it sounds good!" But if I had to say an album that's stuck with me from them, it would be Paul Simon's "Graceland", it's one of the best.
What would be your 'perfect' environment to make music?
I love space when I produce so if I could have a giant room where I can have my guitar set up, drums, percussion, and everything streamlined with some rolling hills and mountains on my doorstep, then I would be very happy yeah. I actually love some bad weather too, I don't feel guilty to be inside when it rains so it gives me a clearer head.
What was your very first set-up like?
My first set up as Kusht was a NI sound card and a White Macbook but I was really lucky as a kid. My dad had converted a huge storage room into a recording studio with a live room and mixing room so I've been recording bands and jamming since I was about 15 years old. I think we had an old 32 Channel Allen & Heath desk back then.