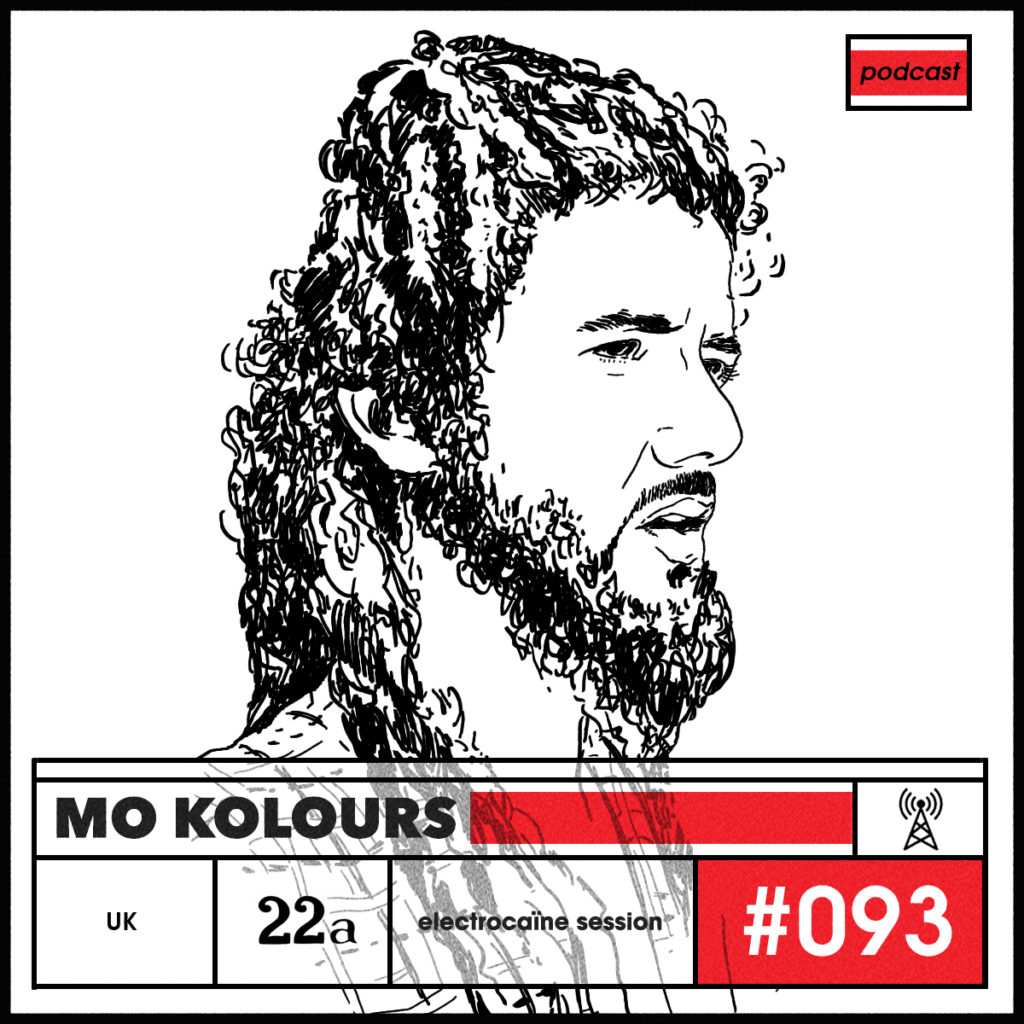 'Music is a moral law. It gives soul to the universe, wings to the mind, flight to the imagination, charm and gaiety to life and everything.' – Mo Kolours.
Half-Mauritian, half-British, the music producer, percussionist and vocalist returned to the land of his father to grace us with an exclusive set that highlights his unique mastery of rhythms.
Part hip-hop, part funk, part dub, part electronic, this session will take you around the world while you will still be dreaming of chilling in paradise.
Member of the 22a collective Mo Kolours released his third LP Inner Symbols, on 22 June via Five Easy Pieces.
Where and how was this mix recorded?
Tamarin Beach, Mauritius.
What was on your mind when doing this mix?
What is ever in ones mind?
How did you get into music and when?
I've always had a love for music from my first memories. Micheal Jackson had a strong influence on me when I was a youth. Mauritian Sega is in my family blood……that's got to help!
How did you get into beat making?
I got a mac at college when I was studying art. It had a built in music program that I started making beats on.
Tell us a bit about your setup/tools
My set up now is still pretty simple, I use a roland drum machine and a electro harmonics looper and record into garageband.
Any story behind the name Mo Kolours?
This name just popped into my head one day!
How would you describe Mauritius after the your last trip?
Incredible!! Avneesh from electrocaïne made it even better that I expected.
What are the artists that influenced you and why?
Too many to mention really. Hip-hop producers such as Premier, Pete Rock, Madlib, Kankick, Dilla, and many others introduced me through there use of samples, to a world of Jazz, funk, soul, afro, latin. Like I said far too many to mention. Jimi Hendrix Marvin Gaye, Milford graves, Miles Davis, Ras Micheal……too many more…..the list would go on for pages.
How would do you tackle each project? Are they linked to the previous ones or are you inspired by new sounds/ people/ destinations?
Everything in life is an inspiration, and plays a role in the creative process. I make stuff, record it and then compile bits that work.
How would you describe the evolution of your music from your first project?
I've become more confident. I've refined my beat making process, and I've got a bit better.
You're releasing "Inner Symbols" which is focused on an introspection. Tell us a bit more about the album.
This album is a reflection of a realisation that, 'all' starts within, and presents its self outwardly.
Share with us any barriers in your life as a producer.
Money.