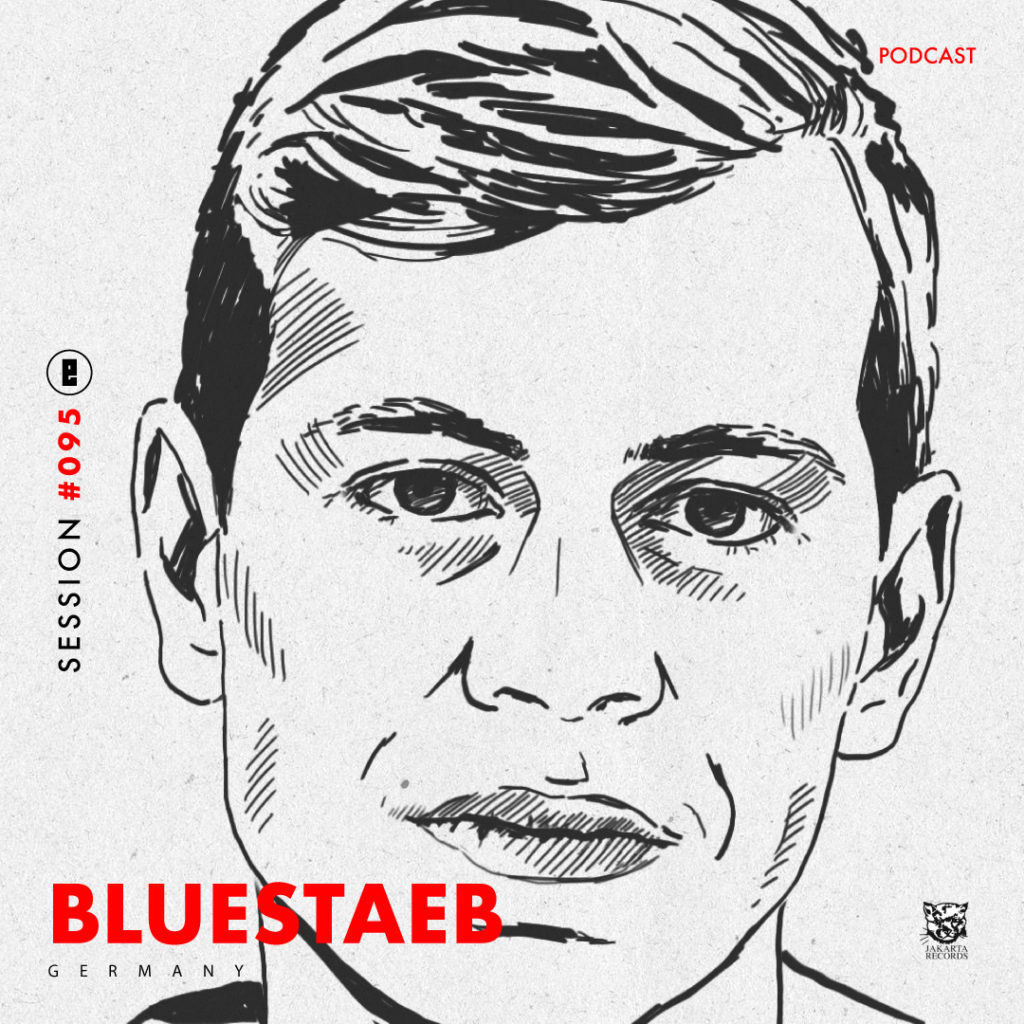 Tracklist:
Mndsgn – Damndamndamn
dego & the 2000black family – Don't Stop (let it go)
Devin Tracey – Lovinnu REO X ROG Remix
Maze – Joy and Pain
KA-YU – Jogar
knxwldge – jstfrends.
Bas & J. Cole – Tribe
Sango & VHOOR – Ritmo Novo
sicko mode (sans redo)
Kapok – Foolish (feat. Ashleigh Eymann & AstroLogical)
Butcher Brown – Studio 69
K Le Maestro –  Vice
LAKIM – just_call_me
Skip Mahoney & The Casuals – Town Called Nowhere
Omar & Erykah Badu – Be Thankful
Matt Martians – 1am
Brian Jackson & Gil Scott-Heron – The Bottle
Zo! – We Are On the Move (feat. Eric Roberson)
Kaytranada & VanJess – Dysfunctional
SiR – All in My Head


Podcast: Download (Duration: 1:06:13 — 153.0MB)

Subscribe: Apple Podcasts | Google Podcasts | Deezer | RSS
Your mix really relates to beats and the very soul that comes from it, taking music from artists such as Mndsgn, Knxledge and hyper grooves from K le Maestro and more! How do you come up with your selection?
Since I am playing live beat sets of my own music most of the time and not DJ sets I don't regularly dig for songs to play but this mix just represents what I listen to on the regular. K le Maestro is a young producer from London, mad talented. We had some studio sessions in Berlin a few weeks ago so there might even be a collaboration coming.
Rodalquilar seems to musically hold a high significance to you, where you've produced your first album for Jakarta Records plus a single out last year! What features of this coastal region in Spain helps you in getting into the zone?
Yes, that region is definitely very important to me. Overall I have spent more than 3 years of my life there. The landscape is beautiful, the light etc. It is a place of yearning if you can say that. My parents first got there in the early 1980s and fell in love with the region so much that they bought a ruin of an old house, rebuilt it and came back every year ever since.
Are there any gears that you're dedicated to?
I love the sound of Korg SV-1, I think that is the best Rhodes Emulation you can get. In my own home studio in Paris, I got a Roland Juno-Ds, Ableton Push and a Nord Electro. I often record with Aréna, a music producer from Paris, who got a Prophet 8 which is probably the most powerful synth I have seen so far!
Having released with a span of artists, what aspects or factors do you look for in a collaboration?
A good vibe is definitely essential for collaboration. I can be pretty critical and straightforward in the studio and you need a healthy relationship with the other artist to be able to give honest feedback. You don't necessarily have to be friends but in the best case, you build a friendship while making music together.
More Bluestaeb:
With productions out on Jakarta Records, HHV.DE and Urban Waves Records, and along the lines of blessing the globe with an upcoming album; Producer and DJ Leon Giseke a.k.a. Bluestaeb takes up the decks for a meticulous curation with the aim of building bridges through music, aurally uniting a world of hatred and division.
This time from Berlin via Paris to Mauritius, Bluestaeb takes you onboard through the music up in his current soundscape, with an hour of the freshest beats and groovy classics to get you soul'ed out.
How was your path into music?
I was always into music from a very young age but not for any particular reason. My parents didn't have a huge record collection or something like that. I played percussion instruments (like Djembe and Darbouka) for a long time when I was younger and had a teacher for 5-6 years. Later at school, somebody gave me a copy of a very cheap beat-making program (I don't even remember the name) and I got hooked. Later I switched to Fruity Loops and then Ableton.
From there it was just hours and hours and hours of making music. Thinking about the position I am in today, a big step was definitely my first release on Jakarta Records, the "Rodalquilar" LP in 2015.
How was your very first DJ set like?
Wow, my very first DJ set (or beat set) that was probably in 2012. I remember being super nervous. The funny thing is I had no idea how to connect my laptop to the sound system. I never thought about that until the very moment I was supposed to go on stage. I don't even know why. So somebody had to find an aux cable to connect directly to the laptop headphone output.
The next day I went to the store to buy an audio interface haha. I think my set was alright though, I played live versions of my beats with an Akai Apc.
Just got off listening to Cake, and it's tight! Could you tell us more about what sparked the collaboration with Harleighblu?
Thank you! Harleighblu reached out to me in 2015 because she was looking for a new producer to work with and switch styles a little bit. She first heard about me when a DJ at the Jazz Café in London (my favourite venue!) played some of my beats at a party. I think we met in Paris in the fall of 2015 for the first time and immediately felt that we could create some good music together! We send some ideas and Demos back and forth via mail and decided to work on a full album pretty quickly, I remember I was blown away when She sent me the first demo version of "Cake". This was actually the first song we ever did together. After that, we had several real studio sessions together in Berlin to create the rest of the album.
Any more peeks into your upcoming album with Harleighblu?
We are both very proud of the album! It feels like the next step we both had to take with our music. There are a few more singles coming the next few weeks that also kind of portray all the different styles of songs that you can find on the record. The full album comes later this year!
Your set contains tracks from Skip Mahoney & the Casuals and an amazing reprise of William de Vaughn's landmark track 'Be thankful for what you got'. Do those tunes fall in the range of your early influences? Or were there other works you recall have impacted you more in your early days?
Ironically these songs represent maybe more my recent influences since I am looking to extend my musical knowledge and try to produce more and more funk, jazz and neo-soul songs compared to the more "classic" beat making stuff I did a few years ago because that is also the type of music I tend to listen the most myself.
In my early beat making days, I was obviously listening to a lot of J Dilla, Pete Rock and Madlib. The beatmaker Dibiase has definitely been very important for me to develop my own style and skills. You can also hear a lot of Kaytranada references. But I think for the most important influences you would have to go way back to my childhood. When I was young I listened to a lot of African music. Artists like Stella Rambisai Chiweshe, especially the song "Mapere" for example. Ismaël Lô, Papa Wemba, Ali Farka Toure, Fela Kuti etc. My father was a big fan of Steve Winwood, Santana and JJ Cale. Songs like "Blues for Mama". On my album "Rodalquilar" from 2015, you can hear a lot! of these childhood influences for example.
In the end, I don't really think that a list of artists that people name as the most "influential" for them is really doing justice to the wide range of sounds and impressions that finally make up your own style.
Your album B.L.U.E Friday out in 2015 still resounds as fresh and groovy as ever! It's literally on repeat, yet seemingly never enough. Our favourite track is 'Where You're Going' with Juju Rogers on the vocals; could you share with us the story behind the track, and if possible the album itself, and how did it all come together?
When I started the B.L.U.E Friday series in 2014 (I released one new song every two weeks for six weeks, then the project later got a vinyl release in 2015 on Radio Juicy with all the songs on one 10" record). Soundcloud was still the most important platform to release music and I was just trying to create new music without necessarily putting them in an album context.
If I remember this correctly the beat for the song 'Where You're Going' happened in the fall of 2014 when the producers "I Kicked A Cloud Once" and "Shatter Hands" from the Collective "Berlin Zoo" came through for a session at my place with some samples and their Sp-404s. Back then I was also recording and mixing "From The Life of A Good For Nothing" with JuJu Rogers. We had studio sessions every week so I thought it would be cool to have him on one of the B.L.U.E Friday tracks as well.
Juju and I actually had a few discussions about this song recently because there are a few lines in the lyrics that we both wouldn't completely agree with today. I still support the overall message of the song though and I think those things are inevitable when you try to grow as an artist and as a human being in general and reflect on things you have said and done before.