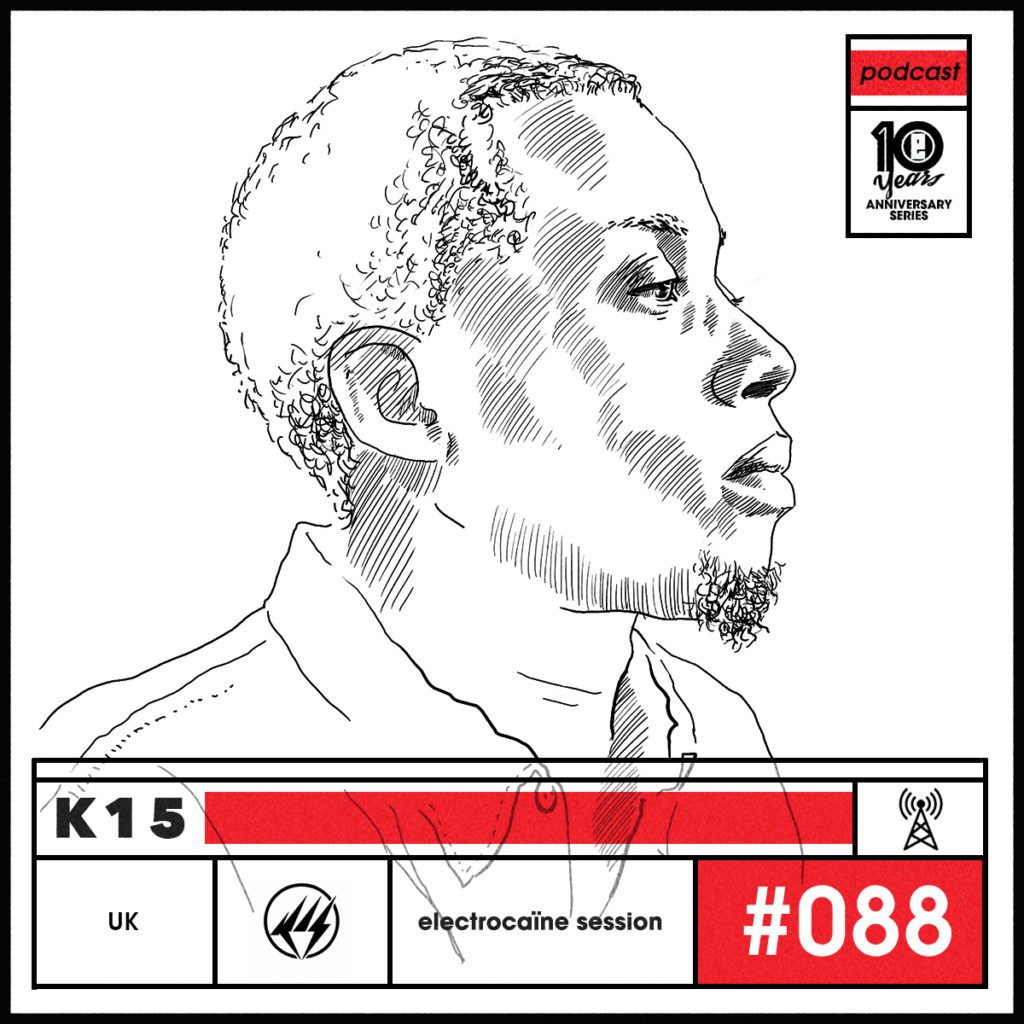 Tracklist:
Magog – Gagom
Black Ivory – Warm Inside
Seawind – Light The Light
Cesar Carmargo Mariano + Pedro Mariano – Par Impar
Evinha – Que Bandeira
Novi Singers – Torpedo
Barbara Thompson's Paraphernalia – Cacion Sin Nombre
Paul Johnson – Better Than This (2000 Black Remix)
Cuthead – Real Estate
The Roots – Don't Say Nuthin (K15 Remix)
Tuamie – Cran-Grape Juice
Rinder + Lewis – Blue Steel
Fasia – Denk Mal Nach
Filthy Rich Criso – Watch Me, Want Me
Rich Brown – Beacon
Joe Armon-Jones + Maxwell Owin – Midnite Oil
Andres – Jazz After Hours
Arnold Jarvis – Inspiration
Syreeta – Tiki Tiki Donga
Culross Close – Topdeck Cruise
Garrett – Angel Reflections

Hailing from Tottenham, Kieron Ifill or K15, as you know him, has solidly shaped a journey full of impressive releases for over a decade with features on the likes of Wild Oats, WotNot Music and the latest this year on Eglo records. Whether as dj or producer his colorful music sends positive vibes and knows no genre boundaries.
Like warm rays of sunshine beaming thru, this session, as eclectic as it gets, sets you into the right mood and takes you on an expansive musical voyage. Enjoy the ride.
When, Where and How was this mix recorded?
It was recorded at home on November 5th 2017. I only have one deck set up right now, so I recorded the songs into my computer and then arranged in there.
How would you relate it to us?
It's a mix of good music, old and new. Like you guys.
There's so many different colours of vocals in your set, which travels from Brazil's Evinha and Pedro Mariano to Paul Johnson's souls. How did the selection process go for you when putting out this mix?
I've been meaning to record this for a while, so I've been listening to music and thinking "yeah, that should go in the mix" but then the day I recorded, I just picked music that I was feeling in that moment, just stuff that I really enjoy.
Could you share with us the earliest memory you have with music, that you feel has been significant to shape your palate today?
Listening to lots of different music as a teenager. I enjoyed listening to rap, acid jazz, ragga, hardcore, which made it normal for me to make/buy lots of different styles of music.
From the very first place you performed to the latest; which features, in terms of techniques or ethics, do you feel a DJ should hold most dear?
Looking out for good music. Old or new, doesn't matter but gotta keep on looking for music. Selection right.
Scarlet Tape's fresh and multi-versed beats seems to have been released only yesterday! Were there any gears that you were faithful to, during the creative process?
Records and the software I use. Both are important to me.
Your latest release was under Culross Close, and hearing your interpretation of jazz-wrapped music was one of our best that year; well, how did the band meet? and what factor did you look up to, for a successful collaboration?
The band are a bunch of young people from Tottenham. Everyone loves music even though we don't consider ourselves 'musicians' as such. For the album 'Home' we were just trying to paint pictures about Tottenham, where we live.
You're releasing "Sunbeams" on Eglo Records today. Tell us a bit about it.
It's a collection of songs that are full of rhythm and warmth, music dedicated to the sun.