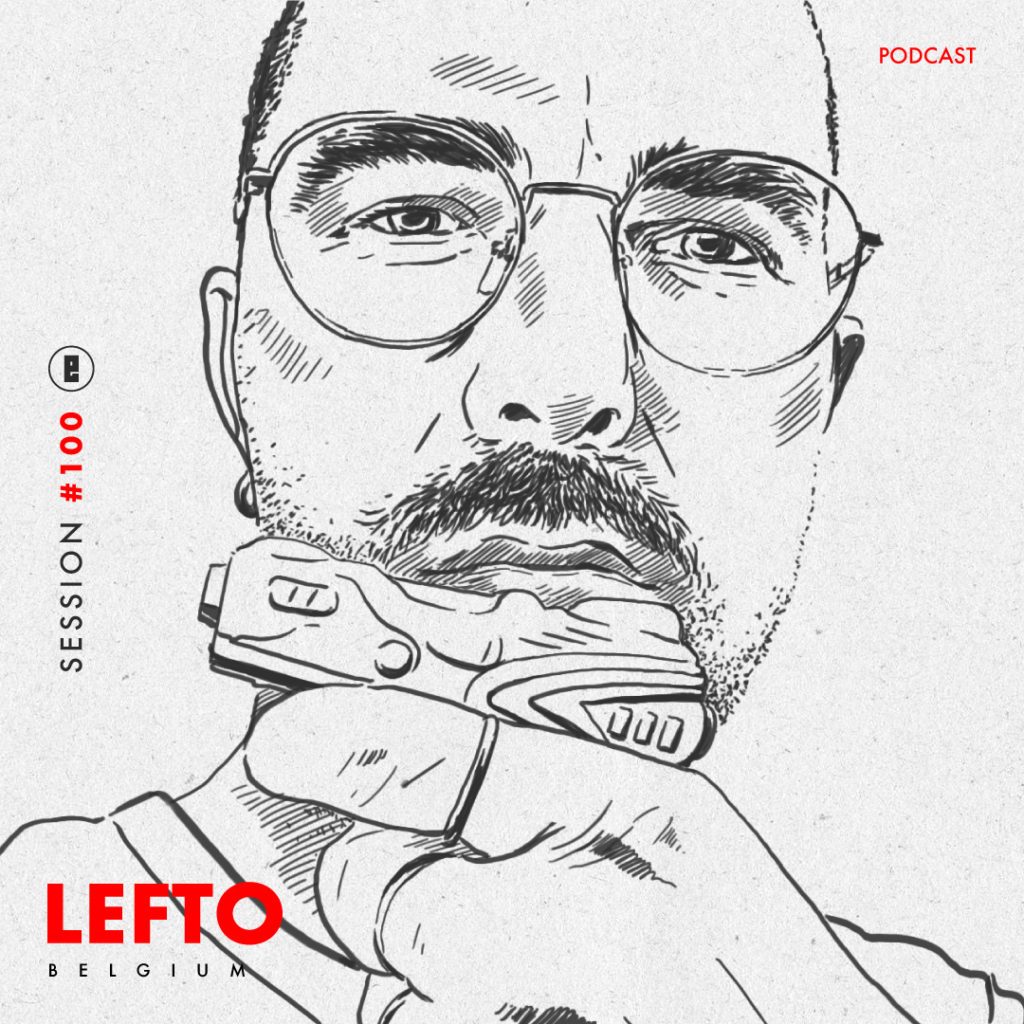 Tracklist:
01 Gil Scott heron & Makaya Mc craven – Where did the night go
02 Jeff Parker – 3 to L
03 Patti Labelle – Moonshadow
04 Mac Miller – Good News
05 Mobb Deep – Extortion
06 Capone-N-Noreaga feat. Mobb Deep and Tragedy Khadafi – LA LA (kuwait mix)
07 Le motel – Chamaa
08 Anunaku – Stargate
09 Timo Lassy & Teppo Makynen – Telemagenta
10 Moma Ready – Peaking
11 Screechy Dan – Bandits
12 Joseph Cotton – No Touch The Style
13 Erick Cosaque – Kominiké
14 The Lyman Woodard Organization – Creative Musicians
15 Tabansi Studio Band – Aka Ji Ego Ga Anu Nwam


Podcast: Download (Duration: 1:10:46 — 162.7MB)

Subscribe: Apple Podcasts | Google Podcasts | Deezer | RSS



You've come to Mauritius a couple of times. What's your view on Mauritian music?
I've heard the traditional Mauritian music, the Sega music and it all sounds interesting, it's amazing to know that even a small island like Mauritius has it's own sound and culture, and even gave it a name. Today I think there are many young producers who try to come out of there with something fresh and new, but as I call it the small country syndrome, it takes more time for small countries sound to get attention and credit; it takes a while before it receives the attention and respect from countries who are always seen as THE countries for music. It's a bit unfair but I hope that one day the internet game can flatten all these differences.
Among your travels, which foreign cultures do you think stuck with you and to your philosophy?
Japanese culture is definitely the one that fits my philosophy; it's all about respect for the culture you're into and you are dedicated a 100% to it. Japan can do it like no other and Japanese music fans travelled the world to buy and bring back other music cultures to Japan to learn and understand other cultures.
When preparing for a performance overseas, how heavy do you need to travel in terms of records?
I only take a small batch of vinyl with me as I know that I will buy or receive some during my trips. I usually only take the uptempo records with me, the ones that will make a difference to the clubs soundsystem.
What are your favorite clubs to play in Belgium?
C12 in Brussels, La Cabane in Brussels, Fuse in Brussels, Ampere in Antwerp, Club Wit, Kompass and Amigo in Gent.
You once mentioned on Vinyl Factory's interview that knowing a club's story is very important when playing at the venue, why do you think so?
It's like interviewing someone, you need to do some research; it's the same for a club I think, knowing the club's history might help you to know the vibe better; there are exceptions; let's say that a famous club closed for 10 years, then decides to reopen, well all that history is gone with the past generation. The crowd was away for 10 years and couldn't share the club's history with the new crowd so it's lost.
You've started a record label for artists in development hailed as Royale Records! The first EP by Annie Pleasure was a hit, being nominated for the Best EP and Best Producer on the Red Bull Elektropedia Awards! How did the project initially come about and who discovered who?
I was approached by Sony Music to start a little label for upcoming talent; I wasn't too sure at first, then I took the deal and put out Annie Pleasure; a super talented artist that I wanted people to know about. It was also a test for me to see how a major label would work on something so alternative, and it wasn't really a success to be honest. Things like that take time, and majors don't have that time, so I went my own way, without Sony Music. Today I have a couple of projects in the pipeline but Covid-19 halted everything so I'm waiting just like everyone else I guess.
Some words for upcoming music enthusiasts and DJs.
Very easy, make music for you, use your emotion to create it and don't expect people to like or dislike it; music is personal and should always be made for personal use. It's the most honest way to make music, it is a 100% your expression, and it's not influenced by others. It works for deejays as well, just play what you feel, what touches you, that way you create your style. There are enough deejays pleasing the crowds all over the world, time for deejays to please themselves first.
More LeFtO:
Described as "your favourite DJ's favourite DJ" by Fact! Magazine and voted best DJ at the Red Bull Elektropedia awards top-hundred category, Brussels-hailed artist LeFtO curates and delivers a one-hour statement medleyed in an orbit of genres for the 100th edition of the electrocaïne sessïons!
Sticking to his guns, authentic to his musical standpoint and unapologetic about it; LeFtO's career spans prolifically as a DJ, Curator and Radio Host, with 780+ shows in on Belgium's most notable radio station Studio Brussels, and his highlighted weekly presence on Worldwide FM's Earlybird Show and Rinse France.
As a producer, he has been releasing on globally upheld labels such as Blue Note, Brownswood Recordings and !K7 among many.
Along with our centennial hour mix, LeFtO talks about his influences, his drive as a radio host, his take on Mauritian music, and the COVID-19 situation on our exclusive interview.
"Pas kas tet!", don't worry and let yourself onto the good vibes this mix will give you during these current times.
________
This mix is another treasure chest of great tunes including Jeff Parker and Le Motel among many! Do you have any particular artist in this set to which you think we should be looking out for?
Well, this mix contains a bit of everything, old and new bits, and then there's one track that's a bit of both, Gil Scott-Heron remixed by Makaya McCraven. Makaya has been a friend for a few years now, I also made a documentary on him few years ago for Lefto In Transit, he's one of the most interesting drummers out there right now to me; he's a futuristic drummer I say, every time I see one of his shows it's beautiful and different; he creates live on the spot with loops and everything, call him a genius. Check him out.
I have to ask, what is the mantra, or the precursor routine that you uphold before you make a mix?
First of all, I go through a list of recent tunes, tracks I really want to share with you, then I check what nice re-issues came out recently and sometimes I add a few classics in there or a few quirky, obscure bits… and all that together gives you a Lefto mix.
You've been hosting your radio show on Studio Brussel during a long-standing period of 20 years! Which won best radio show 3 times before and featured the likes of Flying Lotus, Tokimonsta, Oddisee, The Gaslamp Killer, and more! Which features, from your experience, do you think is crucial for creating or keeping engagement among your listeners through your shows?
I think that my drive is to keep the listener up to date with the new, the rare and the upcoming material; My purpose is to keep the passion for music alive into the listener that lost it at a certain point of his life; many situations in life can make you forget what feeling music can give you, but I don't want them to forget, music is a therapy to help you through difficult times and it can also just be something to help you relax or come to reason.
Your mixing techniques are hella fast, quick to the move and right on the spot. How was your first appearance to the scene, and were those techniques already honed that much at your initial performance?
Well I started firmly rooted into turntablism, and always into smooth, technical mixes, which was the reason why most of us deejays had always double copies of everything we wanted to play out, so we could play with it, spinbacks and juggling with two copies was always one of my favorite things to do. I looked up to some of the older deejays (who are my friends these days) to learn from the best. I think I can say that I always had my own mixing style, put together by the inspiration I got from many other turntablists and deejays.
In which year did you get into djing/mixing and could you share some of those turntablists/deejays that inspired you?
I got into deejaying in '95, right in the middle of hip hop's golden era; a time where most disciplines of the culture were living the best years. Turntablists and deejays were all over the place and even released deejay albums. Some of my favorite deejays and turntablists were A-Trak, who I invited at the age of 16 after having a call with his mother, deejay crews like the Beat Junkies, The Invisibl Skratch Piklz and X-Ecutioners. DJ Krush, Cut Chemist, Nu-Mark and DJ Shadow were also always around, too much talent!
What is your favourite digital platform to discover music up-to-date?
I'd say my mailbox is my favorite, that's where it all ends, I don't really look to Spotify or any other platform to help me to discover anything. I just look to record shops online to see what is actually just being released as I get my music weeks in advance of release sometimes.
What are some of the glowing characters in your life that notably helps you in discovering music?
Everybody can help me in discovering music, I listen to so much that my research always redirects me to something new, and all that research happens late at night and therefore it's sometimes difficult to go to bed, it's an endless game.
If you had to resume your musical career in 3 records, what would those be?
I'm not sure, I can try but it's very difficult to give you 3 records, you're asking someone who worked in a record shop for more than a decade. Maybe Black Moon "Enta da Stage", one of my all-time favorite rap records from New York City, and Wu-Tang Clan's 36 Chambers record would be there too. Lootpack, Slum Village, all these records could fit. Carl Craig's Detroit Experiment would be another, bringing the sound of hip hop and house together, that was an interesting record. And Ahmad Jamal "The Awakening" because there would be no Lefto without a touch of jazz.
You've travelled and played at numerous venues and festivals. Tell us somewhere you'd love to play and didn't yet perform and why.
I'd love to discover the African continent more but I haven't heard from any other deejays in my league about it, as if what I played wouldn't be interesting over there; it is possible, but i'd like to see it for myself, and it's a huge continent so it might not be interesting for some in one city, but may be interesting in another country.
What is the latest concert/performance you attended that struck you?
One that really struck me, there have been a few, Ed Motta on solo piano performance was out of this world, and the Sun Ra Arkestra live is definitely something different, but my last kick in the balls was BCUC at Worldwide Festival, this band made me feel like I was in trance. Oh, and Kokoko! the band from french producer Débruit with his Congolese musicians.
How are you managing your time during the lockdown?
I've been very productive during the lockdown; In between the naps of our son, I've been able to finish a long EP with a local artist, as well as an EP of music to listen to in the car at night and an acid house EP. And all the online streams as well, and the 3 weekly radioshows, WorldwideFM, Rinse France and Studio Brussels.
What do you think is the most hurtful impact on actors of the music scene with coronavirus right now, and who of them do you think is more at risk?
I think everyone is a victim of the standstill. I'm thinking about day to day deejays who have to gig every weekend for small fees to pay rent and food. I also think about managers, some agents who work independently, and of course everyone in the event world, from venues and their personnel to freelancers.
Do you think there is a silver lining about the crisis?
I think it's too early to say but I think it will create awareness in the western world that these pandemics can happen everywhere and not just in a far away country. I think it will help the health sector to get more funds as the west was more about cutting funds in the health sector.