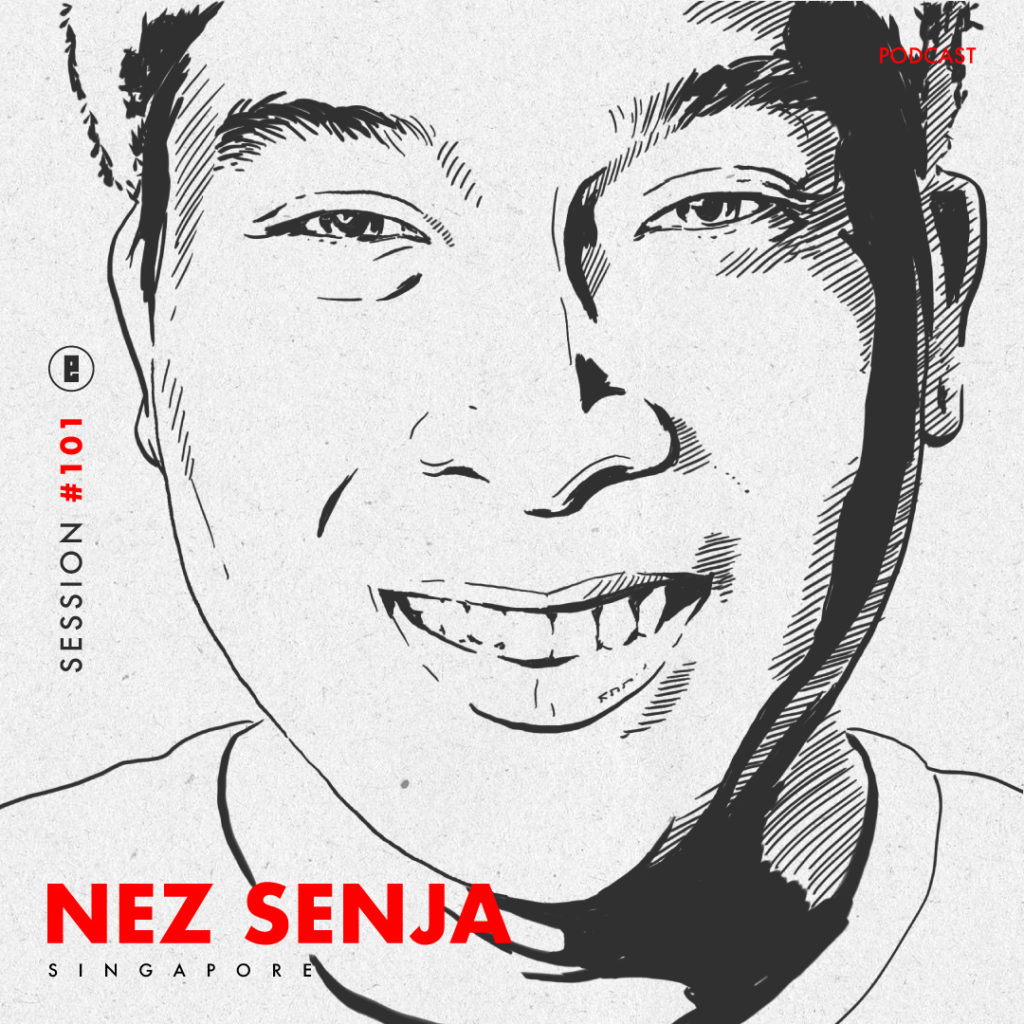 Tracklist:
01 Guber – Echo/Dispertion
02 Guy Monk – Perspective
03 Arşivplak – Seker Oglan
04 FatGyver – Steam
05 Bun B & Statik Selektah ft Method Man & Grafh – Still Trill
06 Cvd – Mr Fuego
07 SGJAZZ – Like Glue
08 Altin Gün – Ervah-ı Ezelde
09 Kamaal Williams – New Heights (Visions of Aisha Malik)
10 KAYE – Puppet Master
11 Max Graef – Rush
12 Captivate – Rift
13 Pugilist – Encrypted
14 Forest Drive West – Time
15 po-lar-i-ty – com-pro-mise ft jesse gannon
16 30/70 Collective – Tempted
17 Blood Wine or Honey – Tomorrow
18 Caroline Davis – Wingbeat
19 Mukta-feen – The Last Exit Cafe
20 Jegbee – Mosquito (Nic TVG's Boogaloo Mix)
21 Digital – Abducted (Digital's Is This A Dream Remix)
22 Ivy Lab & Barclay Crenshaw – Betty White
23 Darkhouse Family ft Tyler Daley & Kaidi Tatham – All The Way (Flutestrumental)
24 Kamaal Williams – Snitches Brew
25 Tyranni Flock – Dreamcatcher


Podcast: Download (Duration: 1:23:50 — 192.6MB)

Subscribe: Apple Podcasts | Google Podcasts | Deezer | RSS
Revision Music hosts the tailored DnB and Jungle dedicated event known as Sub-City, with tremendous-sounding residents such as OMJ, KIAT and MC KANE. Could you share with us on how did the project come about and how responsive is the Singapore scene to the DnB/Jungle genres?
Kiat has been an inspiration, mentor and great friend to us since going out to nights in Singapore, with his left of field D&B productions for Metalheadz, Function Records and Hospital., showing us true testaments of timeless music, so naturally he gets a call to the Sub City programme eveyr now and then.
Sub City purely because there was no night for D&B Jungle in the city and I could not imagine a month passing without going for a dance to that tempo and vibe. I was previously promoting the flagship D&B night at now-defunct Home Club, so when that wrapped up, the need for me to put on Sub City was real, as every generation of Singaporean headz always had a D&B soldier, from Jaydah to OMJ to MC Kane to.
After the time of crisis, what are the plans for Sub-city in 2020?
Our run at Piedra Negra for Sub City monthlies came to a stop in October 2018, and since then we have continued the awareness and visibility of the night through venues like Cato, White Label Records and Choice Cuts Goods + Coffee and Intermission Bar, even though these venues were not necessarily a 'club' environment.
We were blessed and grateful to host Digital (Function/Metalheadz, UK) and DLR (Sofa Sound Bristol, UK) in July and October 2019, the former playing at Tuff Club on a weekday night and the latter at the Canvas venue – so it felt great to present the genre on a proper sound system again, and have our grassroots, brand awareness work lead up to two parties with international guests.
Before the pandemic hit, we managed to secure a monthly venue for Sub City at Tempura Oji, a small intimate venue with Funktion Ones in the place. We managed to throw the first party with the night's new residents in February this year before closures were forced on the entertainment and nightlife industry. When clubs do reopen we plan for the four residents to helm the night monthly, and show our audience the diversity of styles within the genre. We've also already done an online stream party with the quartet in May, and we have a collaboration with a dozen Singapore based D&B DJs in the later part of June.
Watch this space! > revisionmusic.net/subcity
What's WireVision?
I contribute to the Music segment of Popwire.com.sg via the Revision banner with a WireVision GigGuide that highlights alternative music events, big or small from the myriad of promoters and DJs every weekend. The WireVision mixshow is one where I play a variety of styles just like in this mix and I have a guest to contribute with a mix as well. I also chat on the show with various producers, promoters and DJs from time to time depending on what needs to be highlighted that month, whether it is a new night, and album launch of new music or an international or regional DJ kicking it in town.
No amount of music is enough amount of music.
Could you share with us some DnB/Jungle records that you're discovering at the moment?
Martyn on Ostgut Ton is the business, 170BPM track included! Anything by Coco Bryce with that modern-retro jungle sound is amazing. Looking forward to what guys like Sam Binga, Fracture and Sinistarr have in store on the release front. Classically I always look to heroes like Calibre and Marcus Intalex (RIP) for timeless gems.
How did you manage your lockdown period?
Being at home more has been a blessing. There is more time and attention set aside for the self and building a routine! Other than doing up playlists for friends with brands and keeping Revision's digital presence tidy and tactful, I have been on the learning curve of music production.
A word for music enthusiasts, music-makers and deejays in Mauritius?
Peace, love, unity and respect through music, always.
More Nez Senja:
With hip hop as its backbone, featuring sweet drops of oriental music, as well as mesmerisingly light-headed jazz materials + glimpses of jungle/DnB; we have the wholesome pleasure to feature on this session Singapore-based DJ, and Revision Music's co-founder and curator, Nez Senja.
Tune in to the 101st session to get your bi-weekly dose of fresh music on our exclusive mix, and catch our interview where we ask about music influences, the Revision Music brand, the awesome Sub-City event, the Singaporean scene and lotta more.
________
How would you describe your mix to us?
A mix meant for listening, with an ambient intro and a steady boom-bap trip-hop groove to follow, and a funky vintage Turkish thing. Initial aim before recording was that I definitely wanted to include that Bun B, Statik Selektah and Methodman tune 'Still Trill' because Bun B. Statik Selektah. Methodman. Full Stop. I love listening to Jazz when not listening to grid-based electronic/MPC tracks because you know the groove is just looser, like vintage Afrobeat too.
At the same time, I wanted to highlight some work from the producer Kaye of Darker Than Wax with the Puppet Master tune. Vintage Afro sample flipped onto a Footwork backbone. At the same time I knew I could flip this mix or steer it into electronic territory, hence the darker dubstep tune by Captivate going into some deep House and Broken Beat/Nu Jazz with the 30/70 Collective.
I transition back towards some world-live-electronic-bass thing with Blood Wine or Honey from Hong Kong. OG British rave guys just doing some really cool music that speaks to me the way I speak, find a voice and tell a story through this mix. I cannot not include some deep Jungle later on because that is what my soul is and always will be, that's attached to a Hip Hop head since day zero, that's attached to a rave body (and limbs), present day.
Your mix is a panoply of music genres, wrapped around hip hop. We've heard the likes of Caroline Davis & Kamaal Williams on the Jazz section, plus Turkish movements from Arsivplak and Altin Gün! How does your selection process arise?
Saving labels, artists, and crews I know on whatever platform that can save a playlist/wishlist. Getting in the right state of mind and time to audition and select some music. Usually, a bass line or an opening break or chord would almost always instantly tell me if I like this, and if I would play it, but how, when, where and for what audience? A dancing audience? Or a listening one? Maybe both, or somewhere in between..
But it's funny, when I travel or prepare something in the kitchen, or just relaxing and need some music in the background, I tend to stick to what I know and have listened to in the past. Just so you know, nothing would stop me mid-task and I get side track from what needs to be done. Maybe old Flying Lotus or Slum Village while prepping some food at home or some ambient, minimal 170BPM Drum & Bass by ASC in a mini van ride through Bali.
Tell us the story behind "Senja" (the idea of using the monicker, it means dusk right?)
Some dictionaries dusk, some dictionaries dawn. But translated from Malay it means twillight' – the soft glowing light from the sky when the sun is below the horizon, caused by the reflection of the sun's rays from the atmosphere.
I also like that timing of changing between two states and you see the change taking place, but still slightly seeing what is left behind of the previous state and what's coming ahead.
I guess I lean towards music that has that vibe through sound, where you hear this one thing, but you also hear another vibe beneath, an influence or homage in a sample. A layer of delay or reverb in a vocal or guitar lick or even just some dirt on a snare that has been intentionally placed by the creator.
You're a person of which music palate's dwells in various traits of electronic music and beyond, what is the earliest musical memory you have that played a role in your inclination to music afterwards?
I guess listening to one of Bob Marley's records in my dad's car when I was about 12. It felt like I was in the recording studio with Bob and the band and his message was getting through to me even if I could not fully comprehend it at the time.
How did you get into the music scene?
I got into Drum & Bass around 2004, 2005, High Contrast was the man then. Heard his essential mix with Pete Tong through a school mate – Soul samples and high octane beats with Jungle breaks rolling. Started collecting records from then because I wanted to mix these records I was hearing in these mixes. I was a Hip Hop head before listening to the mid-nineties classics, Beastie Boys, Cypress Hill all day in my teens, dabbling with rhymes and rapping to instrumental beats from Nas and Outkast on the MD Player. Just ask Yadin Moha, he knows this. Then I started listening to my big sister's CDs. A mix of Deep Dish, Richie Hawtin and Kruder & Dorfmeister, and one day – Metalheadz Platinum Breaks album for 96. That just kind of blew me away and changed my music-listening life.
How did your music evolve over the years?
I guess the one thing listening to that Metalheadz CD showed me was that The Goldies & Photeks were always at the forefront of finding bits and pieces of sound from all kinds of great music. This influenced me since day zero and the journey of discovering music – new and old, no matter the genre – is what I live for.
You've co-founded and currently curate the Revision Music brand based in Singapore, which brings about curated events showcasing raw and soulful sounds; could you share with us some of the highlights of the brand's adventures?
I run and curate Revision alongside my wife RAH & my brother from another mother, RTJ and Sub City is our main flagship club night, where we put on Jungle and Drum & Bass, once a month. It is the only D&B party in town. We also try to do more live or world music with Jazz and Afrobeat, and dashes of Hip Hop and House or Disco through TRIBE at Camp Kilo and Organika (no definite venue) from time to time. Between me and Rah we get booked for a variety of gigs. No matter the genre. If I were to quote James Brown loosely 'If it sounds good and it feels good, just play it!'
Best highlight was Halloween the year before, where we put on a special Sub City: All Styles edition where it was '… a night dedicated to all things but D&B & Jungle, but have been born indirectly from or inspiring 90's UK Jungle Music. Expect music styles from wonky, bass-heavy Hip Hop to Dub Step & Grime, to Soca, Dance Hall & Gqom. We might throw on some classic breakbeat jungle for all headz at some point. Bear with us as we explore high quality and original bass music across different tempos – for ONE NIGHT ONLY! For this night, we would like invite all to celebrate the horror & beauty of sub bass that is felt rather than heard, with a Halloween Costume Party..'
So you can imagine the night with all your favourite people all in costume in a 70 pax maximum venue just rocking out to some Mala DMZ tracks, some footwork, some deep dance hall, some Gqom, some bass!
It has been mentioned that Revision Music upholds electronic and high quality alternative music, What do you coin as the latter?
Initially inspired by Worldwide Festival by Gilles Peterson in Sete, France a couple of years ago, the programming was vast and diverse. Rah and I heard UK-centric bass music on the Thursday, house on the Friday and Saturday with bits of Jazz and bits of 'other' music on the beach stage, even some footwork and Kendrick Lamar, there were no rules just quality music.
With that experience, we wanted to replicate and present that outlook on music in Singapore hence the birth of Revision, and its vision. Trips to Dimensions festival the years later confirmed our purpose further experiencing the music of Ezra Collective to Fatima, Exit Records to DJ Stingray and of course Gilles Peterson.
Tell us a bit more about the scene in Singapore.
It's amazing. Every subculture of music is well represented with DJs promoting and doing their own nights. From dub reggae to techno to D&B and quality Hip Hop. You'd be spoilt for choice every weekend with a mix of Singaporean based DJs and international DJs available to make you dance to quality sounds every week. Though I feel that, we need a dedicated online radio to present this and push our scene to the next level.