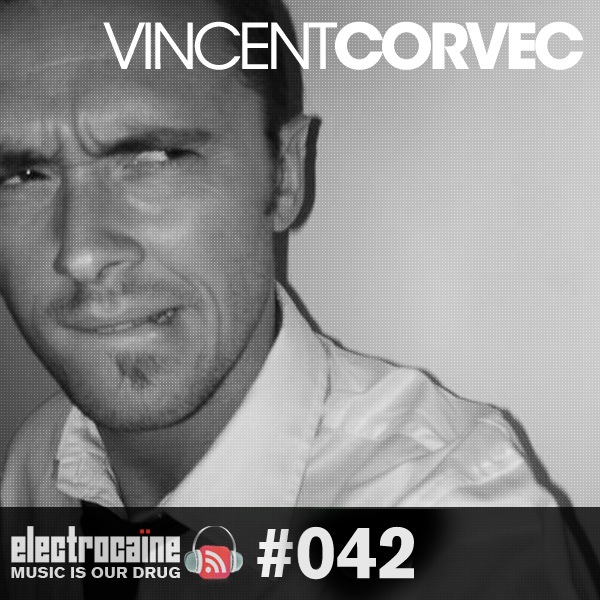 Tracklist
1. Al Johnson – Back For More (Bogstad Diskoensemble Edit)
2. Aaron Neville – Hercules (Matthew Kyle Ain't No Good Dub)
3. Linda Clifford – Ain't No Love Lost (B-Jam edit)
4. OOFT! – Mazin' [Free Ruffjam]
5. NoRequests – So Many Ways
6. 6th Borough Project – McLovin (Original Mix)
7. Rampi & Miss Bee – Feel It Burn (Ray Mang Remix)
8. Get Down Edits – Cant hold back (Your Lovin`)
9. Rayko – Drunk Cat
10. Bill Withers – I Don't Want You On My Mind (Scratchandsniffs trying to forget re-rub)

For more of Vincent:
soundcloud.com/vincent-corvec
An introspective mix from the island of Réunion. Smooth operator Vincent Corvec flows from classic hip hop to disco and funk in laid-back fashion, where the fish are jumping and the living easy. Slow it down, slide in "The Syllogisme of Foreplay".
When and where was this mix recorded and what equipment?
On September the 3rd, in my apartment in Réunion Island. I kept the mix with me for 3 months to distress it and make it taste like oak-aged wine. I have recorded simply using a laptop and a midi-controller. I'm not a technician but I rather do a good mix with midi than a bad one with turntables. I try to find the best wav re-edits of every track, to be faithful to the whole emotion of the original.
Can you tell us about the mix itself?
It's a slow one. We begin around 90 bpm and stop under 110. It's a mingling of old classics and brand new songs so I decided to create a meeting place for them. They're 10 tracks that I enjoy listening by myself or with friends; some kind of a soulful set you can listen for the aperitif and chill-out. If this podcast had a name, it will be "The Syllogisme of Foreplay".
Top 5 records of all time?
"Roseland N.Y. Live" – Portishead
"Poison" – Jay Jay Johanson
"Surrender" – the Chemical Brothers
"Paris Sous les Bombes" – N.T.M.
"Histoire de Melody Nelson" – Serge Gainsbourg
Tell the world something about Réunion
Réunion is the island I partially grew up and where I'm living. It is in the Indian Ocean, between Madagascar and Mauritius. The motto is "Florebo Quocumque Ferar" or "I'll bloom everywhere I'll be". But images speak louder than words so check the video below:
Christmas wish?
I wish I will be able to let go.