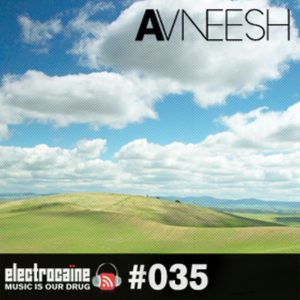 Tracklist
A Guy Called Gerald – The Universe (feat. Jennifer Neal)
Joakim – Thème Du Loup
Massive Attack – Paradise Circus feat. Hope Sandoval (Gui Boratto Remix)
Cut Chemist – Metrorail Thru Space
Quantic – Off The Beaten Track(Carmel mix)
The Cinematic Orchestra feat. Fontella Bass – Evolution II
Cesar Merveille & Guti – Maayancholy
Dalminjo – Rouge
Psyco on da Bus – Take a Rest(Chateau Flight rmx)
Bonobo- Eyesdown (feat Andreya Triana)
Bajka – The Hunting (Solo Moderna remix)
Parov Stelar – Swingbreaks
Blockhead – Squirmy Worm
Mr Scruff & Quantic – It's Dancing Time
Floating Points – J&W Beat
Caribou – Sun
Nitin Sawhney – Sunset (MJ Cole Mix)
Nomo – Nu Tones
Avneesh brings his kaleidoscopic beatsmithery to this episode of electrocaine's podcast, marrying the 4/4 beats with the intricate rhythm of jazz, funk and soul. Something you'll only hear when he takes over a bar console. Let this float!